Definition of Air
In poker, the term "air" refers to when a player has a worthless hand.
The most common usage of the term occurs when a player bluffs another player out of a pot holding a worthless hand.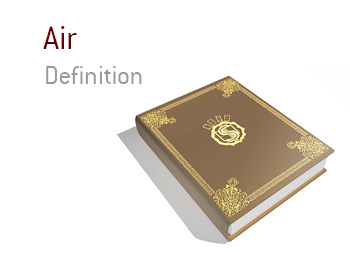 For instance, let's say that you are holding 2-3 offsuit and the board is reading K-K-A-8-7. You are facing a bet from your opponent in a heads-up pot - you have a tell on your opponent and believe that he is bluffing.
You decide to reach for some chips to put in a re-raise. After sliding out a large stack of chips, you notice your opponent looking pained. After a few moments of thought, he folds his A-J face-up. You proudly show your 2-3 offsuit and take down the pot.
In this case, you bluffed your opponent with "nothing but air".
It goes without saying that you should have a great read on your opponent if you plan on bluffing them with nothing but air.
--
Recent Articles That Include The Term
Air
:
Maria Lampropulos Wins partypokerLIVE Millions Main Event
Elliot Smith Wins Pokerstars Championship Macau Main Event After Marathon Final Table
Finalized 2017 World Series of Poker Schedule Released
World Series of Poker Announces Dates for "Flagship Weekend Events"
Jason Koon Wins Pokerstars Championship Super High Roller Event
Back to the -
Poker Dictionary