How To Download The Bet365 APK File
Q: How Do I Download The Bet365 Android App?
A:
Click Here To Download Bet365 Android App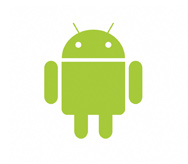 Or Scan This QR Code To Go Straight To The Mobile Page:
One of the most common questions that we receive here at Poker King is - how do I download the Bet365 android app? How do I get my phone to allow a third party APK file such as the Bet365 android app?
Here is how step by step guide - don't forget, if you are signing up for a new account on the site, you are entitled to a 100% bonus of up to $200. By following this guide, you will be automatically entitled to the bonus.
1. If you don't already have an account, the first step is registering for one.
Click Here To Sign Up
. You will be automatically qualified for the bonus offer of up to $200 by clicking this link.
2. The next step is that you must change the settings on your phone to allow for the download of files from "unknown sources". To do this:
a) Click on Settings
b) Click on "Security" or "Lock Screen and Security"
c) Switch "Unknown Sources" on
Now you can receive the Bet365 Android APK file without your phone blocking it.
3. Now - let's download the app!
Click on this link
to get taken to Bet365's mobile site.
Scroll down to the bottom and click on "View all Bet365 apps".
Choose the game of your choice and click on "Download". You will download the Bet365.apk file.
4. After successfully downloading the file, open up your browser on your phone and click on "Downloads" from the pull-down menu.
Click to open - your phone will ask if you want to install the application - Click on "Install".
After the app is done installing, click on "Open".
5. That's it! Now sign in using your registration details.
You should see the Bet365 Android app on your phone now.
Congratulations!
Note: some of the supported phones for the Bet365 app include: LG G5, HTC 10, Samsung Galaxy S7 Edge, Nexus 6P, Nexus 5X
Back to
Answers