Mac-Compatible Full Tilt Software Now Available
Instructions For Downloading Full Tilt Poker Mac Software: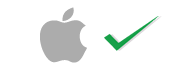 1.
Click Here (Full Tilt Poker)
2. Click on the
BIG RED
PLAY NOW
button.
3. Full Tilt Poker will
automatically
recognize that you are on a Mac, and the Mac software will start to download (you will be prompted to download FullTiltSetup.dmg).
4. Download and install the software.
5. Start to sign up for an account.
6. You will automatically be qualified for the 100% bonus of up to $600 if you have followed these steps and don't already have an account on Full Tilt Poker.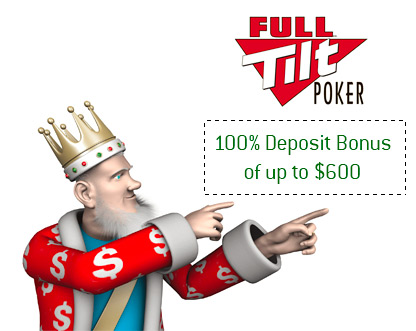 King's Note:
You must be at least 18 years of age to play on Full Tilt Poker. Underage gambling is an offense.
--
I have to give credit where credit is due.
Full Tilt Poker was the first major online poker room to offer Mac-compatible software.
Some poker rooms tried to direct their Mac users to download Windows emulation software.
However, Full Tilt Poker was the first room to actually develop a full software package for Mac users, and they should be commended for this. I mean, after all - Mac users are growing in numbers by the day, and they shouldn't have to play on extremely limited pop-up pages.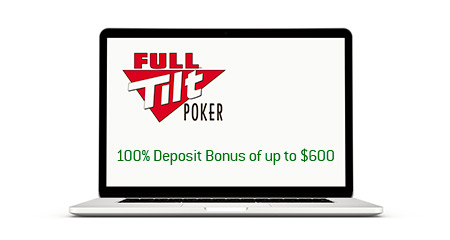 The Full Tilt Poker software for the Mac contains 100% of the features that are found on the PC version. Mac users are not limited in any way, and have access to all of the same functions and user features that PC users have.
Given how many people are switching from PCs to Macs these days, I'm surprised (no, make that astonished) that some of the other "big" rooms and networks haven't introduced Mac-compatible software yet. Directing people to buy Windows emulation software doesn't seem like a great way to drive new customers to your site.
Full Tilt Poker and Pokerstars both offer Mac-compatible stand-alone software, they are are both growing in leaps and bounds. I'm sure that this isn't a coincidence.
If you are a Mac user and thinking of trying Full Tilt Poker out for the first time, then what's stopping you?
The company has the second largest customer base of any online poker network in the world.
They have a legion of players inked to sponsorship deals (including Phil Ivey and Patrik Antonius), and they offer a diverse selection of different cash games, MTTs and SNGs. They truly offer something for everyone.
Not only that, but they also offer a 100% sign-up bonus of up to $600 when you sign up and deposit for the first time on their site. All you need to do is:
1.
Download the software here
.
2. Deposit. The size of your FIRST deposit determines the size of your overall bonus, so make sure that it counts.
Go luck to all of you Mac users!
Again,
here is the link
to download your Mac-compatible software from Full Tilt Poker.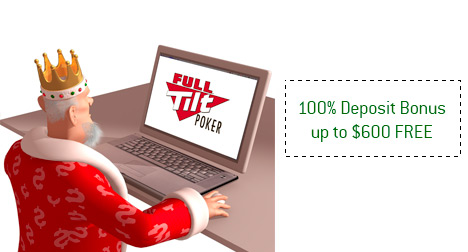 Other Languages For Full Tilt Poker on the Mac:
Deutsch