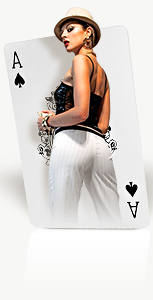 Review of Full Tilt Poker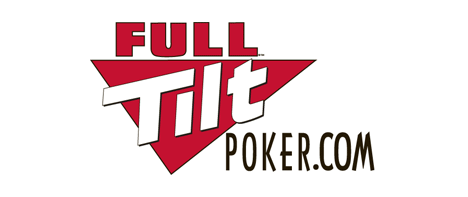 Full Tilt Poker Review

Room: Full Tilt Poker

Rating: 9.6 / 10

Visit Full Tilt Poker



Overview: Full Tilt Poker is the second largest poker room in the world behind Pokerstars. The company has grown into one of the giants of the industry through their aggressive marketing campaigns, rich stable of sponsored pros and industry-leading sign-up bonuses. The company was wise to sign on stars such as Phil Ivey, Patrik Antonius and Mike Matusow to promote their brand, a move that has been emulated by other rooms in the industry. Full Tilt Poker offers their users a beautiful software package which is easy to navigate and easy to customize.

The only downside to Full Tilt Poker, especially compared to Pokerstars, is their customer service. It's passable at best. In order to seriously challenge for the title of number one room in the world, Full Tilt Poker will have to significantly upgrade their customer service.

Bonus Offers: As mentioned, Full Tilt Poker offers one of the most aggressive sign-up bonuses in the industry. The company offers a 100% sign-up bonus of up to $600. This bonus is based on the size of your initial deposit on the site - this means that if you deposited $100 initially, then you would be eligible for a bonus of $100. Full Tilt gives their new customers 120 days to earn their bonuses.

In order to qualify for this bonus offer, simply enter KINGBONUS during the sign-up process when prompted for a Full Tilt Poker referral code.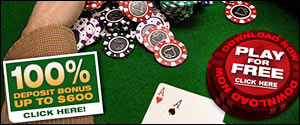 Cash Games: Almost every conceivable game is offered up by Full Tilt Poker, at a vast array of different stakes. Full Tilt offers No Limit Hold'em, Stud, Pot Limit Omaha, HORSE, Limit Hold'em and other mixed games, just to name a few. FTP also offers up the biggest games of any other site on the Internet - many of the well-known high-stakes players throughout the world now call Full Tilt Poker their office.

If you are a micro-stakes player, then don't fret - Full Tilt Poker has you covered as well. Even if you have a bankroll of $5, you will still be able to find a game on Full Tilt Poker.

Tournaments and SNGs: Again, Full Tilt Poker takes care of their players when it comes to tournaments and SNGs. Do you prefer heads-up No Limit Hold'em SNGs? Full Tilt Poker has you covered. Do you prefer huge Sunday tournaments with millions of dollars in prize money? Full Tilt Poker has you covered. Do you prefer multi-table SNGs with a buy-in of just $1? Full Tilt has you covered as well.

You name it and Full Tilt Poker has it. There are many SNGs going off every second on the site, and multiple tournaments beginning every hour. No matter what time of the day that it is, you will be able to find a game on Full Tilt Poker.

Promotions: The 100% sign-up bonus of up to $600. The Iron Man promotion, which rewards the most active players on the site. Happy Hour, where players are awarded extra FTPs. FTOPS. Full Tilt Poker offers their players many different value-added promotions throughout the year, and this is one of the biggest reasons why the site has become so popular. The FTOPS, which runs multiple times per year, is Full Tilt's answer to the WCOOP.

Deposits/Withdrawals: Full Tilt Poker offers many different ways to deposit or withdraw from a site, especially if you are based outside of the United States. If you are a resident of the United States, then don't worry - depositing is a bit more difficult due to the UIGEA, but still very possible. No players are locked out from Full Tilt Poker, no matter what the current legal situation is.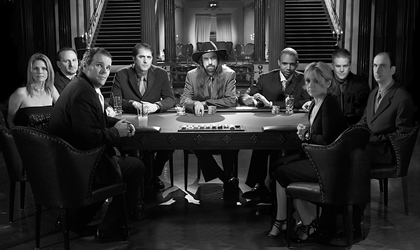 Customer Service: As mentioned, the company needs to invest more of their resources into upgrading their customer service team. Compared to Pokerstars, this part of the Full Tilt Poker operation is sorely lacking. I like Full Tilt Poker, but they really need to make some strides here.

Final Thoughts: You really can't go wrong by opening up an account with Full Tilt Poker. They are one of the largest rooms in the world, and will very likely stay that way for years and years to come. The Full Tilt Poker management team does an excellent job of listening to their customers - this makes for an above-average product with offerings that appeal to many different players. FTP gets a definite thumbs-up from us.

Download Full Tilt Software Here




| | | |
| --- | --- | --- |
| | TOP POKER ROOM REVIEWS & BONUSES | |