Pokerstars Mac Software Download
Click Here To Download Pokerstars Mac Software
-
To download Pokerstars Mac Software, please follow these instructions:
1.
Click Here
(Pokerstars.com Mac Software Page)
2. Click the
red
"Play Poker" Button.
3. At this point, the Pokerstars Mac software (zipped) will start to download to your computer (the file should be called Pokerstars.app.zip or something similar).
4. Once the file is done downloading, open up the file and follow the installation instructions.
5. Sign up for an account on Pokerstars.
6. Enter
THEKING
when prompted for a "Pokerstars Marketing Code to qualify for your 100% bonus of up to $600.
7. Enjoy!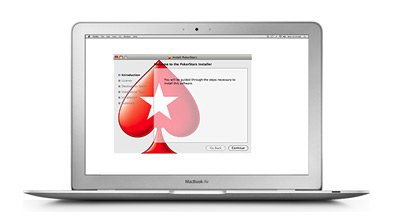 Credit where credit is due - Pokerstars was one of the first major online poker rooms to release a Mac compatible software package that wasn't missing key features.
Other rooms have released weak "fixes" that allow Mac users to play in pop-up windows, etc, but these are usually stripped down of many of the features that PC users enjoy.
The number of Mac users in the world is growing by the day, and if companies aren't willing to release fully featured Mac compatible software packages, then they deserve to lose business to those that do.
Pokerstars actually spent the money on programmers to "port" their software over to the Mac, and they deserve to be rewarded by sending your business to their site.
The Pokerstars Mac software has all of the features that PC users enjoy. You can play in cash games, tournaments, MTTs, etc. Any feature that is available to PC users is also available to Mac users.
It's nice when an online poker room actually works to not exclude a growing number of the computer using population.
It's even better when the largest online poker room in the world (Pokerstars) releases a fully featured version of their software for Mac users.
Just another reason why Pokerstars deserves your business.
Remember - if you are signing up for a Pokerstars account for the first time, don't forget to qualify for your 100% bonus of up to $600. To qualify, simply enter THEKING as your Pokerstars Marketing Code and STARS600 as your Pokerstars Bonus Code.
There are just a handful of major online poker rooms that have spent the money to provide special software for Mac users. Pokerstars, thankfully, is one of those rooms.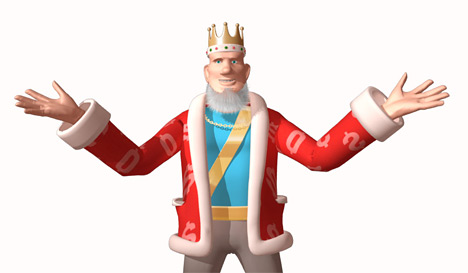 Other Languages for Pokerstars for the Mac:
Deutsch