Tobey Maguire Likely The Most Talented A-List Celebrity Poker Player
Q: Who is the Best Celebrity Poker Player?
A: There are a handful of decent celebrity poker players, a large number of really bad ones and a few that are very good.
If we are including all "celebrities" in this discussion (and excluding famous poker players like Daniel Negreanu), Gabe Kaplan is likely the best celebrity poker player around. The former co-host of "High Stakes Poker" is clearly a very good poker player, as he has nearly $2 million in total lifetime poker tournament earnings, including numerous victories and a deep run in a $100,000 Super High Roller event.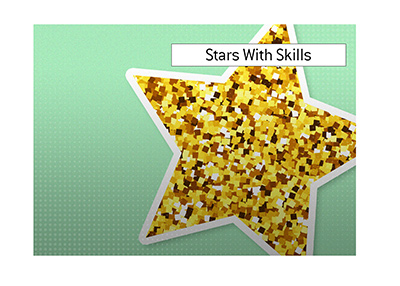 If you listen to Kaplan commentate on "High Stakes Poker", you'll quickly come to the realization that he most certainly knows what he is talking about when it comes to poker.
-
If you are talking about "A-List" celebrities, the answer is likely Tobey Maguire.
Maguire played in super high buy-in card games in Hollywood for years, and these games became the basis for the movie, "Holly's Game".
Sure, the level of competition wasn't the highest in these games, as it included other A-list actors (DiCaprio, Affleck, Matt Damon, just to name a few), and rich businessmen who were fish, though Maguire was reportedly the best player in these games, by a large margin.
According to reports, Maguire regularly pulled large amounts of money out of these games, and was clearly the best player at the table when he played.
Maguire also cashed in a number of live poker tournaments, including winning the $2,000 Phil Hellmuth Invitational in 2004 for almost $100,000.
In addition, Maguire made three deep runs in World Series of Poker events, including a 292nd place finish in the 2007 World Series of Poker main event. Maguire also finished in 66th place in the 2007 $5,000 No Limit Hold'em event, which illustrates that he was capable of holding his own in a tournament that was filled with top players.
Maguire clearly knows how to play poker, and at a high level.
-
Ben Affleck gets a notable mention on this list as well, as he took down the $10,000 California State Poker Championship in 2004 for over $350,000.
Back to
Answers