Ivey Playing in Live Tournaments Outside of United States
Q: What Happened to Phil Ivey?
A: Back in the "boom" days of online poker, Phil Ivey was everywhere.
If he wasn't playing in the highest of high stakes games on Full Tilt Poker, he was making appearances on "High Stakes Poker", "Poker After Dark" or any number of other poker television shows. Ivey was an integral part of Full Tilt Poker's marketing campaigns - who can forget his commercial when he stumbles upon his wife/girlfriend at home with another man, all while maintaining his poker face?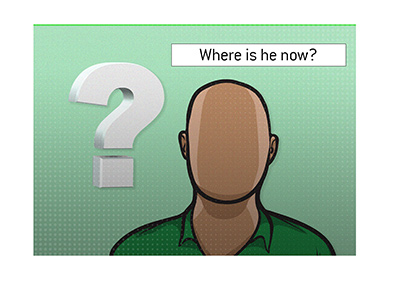 Things have changed dramatically for Phil Ivey since that time. "Black Friday" took away Full Tilt Poker and a reported $800k a month in distribution payments. Divorce cost Ivey more assets.
Then, a few years ago, two high profile legal cases went against Ivey, and they both involved "edge sorting". The Borgata and Crockfords both won their cases against Ivey - Crockfords kept a very large amount of money that Ivey had won from them, while the Borgata looked to collect on a massive judgment.
In order to collect, the Borgata had their lawyers scour both New Jersey and Nevada for any assets that might belong to Ivey. This included seizing money that Ivey won in a $50,000 PPC event at the World Series of Poker. This created an interesting legal situation, as it turned out that Ivey had been backed for the event, and the backers wanted their money.
-
The question is - what is Phil Ivey up to these days?
If you want to find Phil Ivey, simply look at the tournament circuit that runs outside of the United States.
In 2019 and 2020, Ivey played frequently in live tournament events that took place outside of the United States (especially Nevada).
This included appearances at the World Series of Poker Europe, the partypoker MILLIONS World Bahamas and the partypoker MILLIONS Sochi Super High Roller Series.
Ivey did very well in all of these events, cashing for millions and millions of dollars.
His biggest cash came in the €100,000 Short Deck event at the 2019 World Series of Poker Europe, where he cashed for nearly $1 million USD.
-
In the past, Ivey would avoid live tournaments in favour of high stakes cash games.
There are rumours that he still frequently plays in the games in Macau, and he has been photographed there in the past.
Due to these connections, Ivey is frequently seen playing in Triton Series events, and he has done very well there as well. In 2018, Ivey finished in third place in a Triton Poker Super high Roller Series Montenegro event, collecting over $1.66 million USD in the process.
-
It is pure speculation that Phil Ivey is avoiding the events in the United States, though given the fact that the Borgata seems intent on collecting their judgment, this would make sense.
Ivey has done very well playing tournaments outside of the United States over the past couple of years, collecting over $5 million in cashes since 2018.
Ivey will never, ever have a hard time finding a backer, though given his results over the past couple of years, he may not need one anymore.
It's been an incredibly frustrating five plus years for Ivey (his lawyer's fees alone must have been staggering), though he is still clearly one of the very best poker players in the world.
Back to
Answers