Definition of Nitroll
What does the term "nitroll" mean in the world of poker? What is meant by the term "nitroll"?
In poker, the term "nitroll" refers to when a very tight player agonizes over a river call that should be a snap call.
For instance - let's say that a tight player is holding Kc-9c, and the board reads Qc-2c-3c-Ad-8h.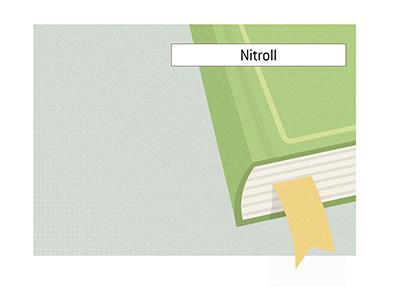 So, in this case, they have the second nuts (King high flush).
Their opponent puts out a pot-sized bet on the river, and the tight player goes into the tank.
After a great deal of thought, the tight player elects to call.
This is a "nitroll" because there is no way that they are raising the river, as they were a very tight player that is going to be worried about the nut flush.
So, they are left with two choices - call or fold.
There is NO way that you can fold a King-high flush with no full house possibilities in this situation, so, by taking their time on the river to make the call, they are "nitrolling" their opponent.
-
The term "nitroll" is a combination of two terms:
1. Nit, which refers to a very tight player
2. Slowroll, which is when you take way too much time to make a call when you have the best hand.
--
Recent Articles That Include The Term
Nitroll
:
None.
Back to the -
Poker Dictionary