Definition of Flights
What does the term "flights" mean in the world of poker? What is meant by the term "flights" as it applies to tournament poker?
In poker, some tournaments are expected to be so big that they will have multiple Day 1 "flights".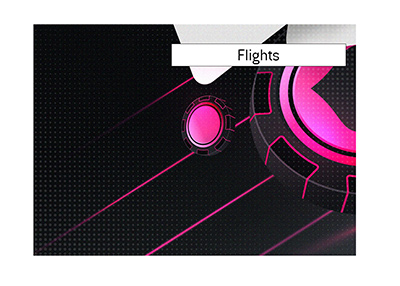 A good example of this is the World Series of Poker main event.
Tournament organizers can't accommodate many thousands of players turning up to play on the same Day 1, so they break Day 1 into multiple "flights".
For the main event, you might choose to play on Day 1A, 1B, 1C and so on.
This allows tournament organizers to properly accommodate for large crowds without getting overwhelmed.
-
In the case of the WSOP main event, any players that are still alive at the end of their Day 1 flights will be combined into a Day 2 grouping, which usually combines players from multiple Day 1 flights.
Any players still alive at the end of Day 2 will move through to Day 3, etc.
-
Online poker tournaments have gotten into utilizing "flights" over the past couple of years.
While online poker sites can accommodate an unlimited number of participants, sites will sometimes use different opening day flights to accommodate people's schedules. For instance, someone may not be able to play Day 1A of an online poker tournament on Sunday, but they may be able to play Day 1B on Monday, and this helps to increase the total turnouts for major online poker tournaments.
--
Recent Articles That Include The Term
Flights
:
The Largest Guaranteed Prize Pool In Live Poker History? It's Happening Later This Year
GGMasters "Overlay Edition" Coming on March 20th
$10 Million Venom Falls Short of Guarantee
"The Venom" on ACR Returns in January With $10 Million Guarantee
EPT Prague Postponed
Back to the -
Poker Dictionary