Howard Lederer Has Largely Remained Out of Spotlight Since "Black Friday"
Q: What Happened to Howard Lederer?
A: Howard Lederer and Chris "Jesus" Ferguson took the bulk of the heat from the poker community when Full Tilt Poker failed.
While Chris "Jesus" Ferguson went radio silent after "Black Friday", Howard Lederer made an attempt to restore his reputation by conducting a long interview with Pokernews.com. This did not go well for Lederer, and he decided at that point to abandon any further interviews.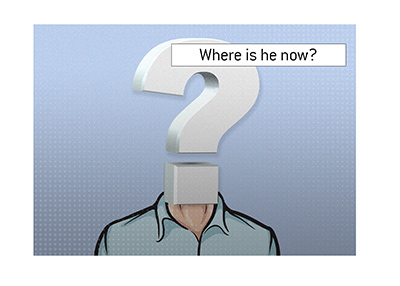 In 2012, Howard Lederer settled with the Department of Justice for his role in Full Tilt Poker, which had been found to be illegally continuing to target the US market following the passage of UIGEA. In order to settle with the US DOJ, Lederer had to pay the government $1.25 million, in addition to forfeiting multiple bank accounts, a Las Vegas property, the proceeds of the sales of two other homes and his 1965 Shelby Cobra Roadster.
With Full Tilt Poker's players getting paid back (after Pokerstars agreed to acquire Full Tilt Poker and settle with the US government) and after the successful securing of a settlement with the government, Howard Lederer may have been hoping to re-join the poker community.
Things would not work out that way for Lederer.
In 2016, Lederer released a statement in which he took "full responsibility" for what had happened at Full Tilt Poker. The timing of the statement angered players, as it was seen as a thinly veiled attempt by Lederer to attempt to grease the rails for a successful return to the World Series of Poker. This is because Lederer turned up at the WSOP a few days later.
Chris "Jesus" Ferguson has continued to play in live tournament events, and he seems to be able to ignore any of the banter from his table-mates. In fact, fellow players don't seem very bothered by Ferguson's presence at the tables anymore.
Lederer, however, was met with a decent amount of vitriol when he tried to return at the 2016 World Series of Poker. This vitriol seems to have bothered Lederer a great deal more than it bothers Ferguson, as Lederer has largely avoided poker tournaments following his unsuccessful attempt to return in 2016.
-
Following his 2016 appearance at the World Series of Poker, Lederer has dropped out of the poker scene once again.
While other former prominent Full Tilt Poker shareholders have gone on and done other things, Lederer is seemingly content to remain off the grid.
At one time, Howard Lederer was one of the most powerful figures in the poker world. Now, Lederer is a pariah, and unless he develops some thicker skin, he will likely never be seen in another poker tournament again.
Lederer's last "live" tournament cash came in early 2011, a few months before "Black Friday".
Back to
Answers