The Answer to This Question Depends on What You Are Looking For
Q: What is the Best Online Poker Room?
A: Here is a question that we hear all of the time - which is the best online poker site to join?
This is a good question, and there is really no definitive answer. The answer would be - depends on what you are looking for.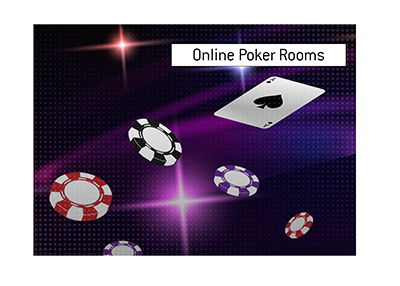 Let me divide this into three different sections - traffic, customer service/attentiveness to players, innovation.
Traffic
If you want to play on the site that has the most number of players, Pokerstars is the best online poker room for you.
Pokerstars remains the 800 pound gorilla of the industry. Their market share is second to none, and they have (by far) the highest number of concurrent users at any given moment.
While other sites have done really well to draw players for their bigger events, Pokerstars consistently has the most traffic, and it's not even close.
Customer Service/Attentiveness to Players
Which site cares the most about its players? Which site listens to its players the most and has the most player-friendly options?
In my opinion, the answer is partypoker.
Over the past few years, partypoker has implemented a number of changes that its players have asked for. That includes:
-Rakeback
-Automatic payment of rakeback
-New Tables and Lobby
-Reduced rake on certain events
-Increased and diversified tournament schedule
-Reduced fees on certain transactions
The list goes on and on - partypoker has done really well over the past couple of years due to their player-friendly changes.
Other sites have gone the other way in the name of making money - partypoker, on the other hand, has been more interested in increasing their player base, and the results have been very good.
Innovation
In my opinion, the most innovative site over the past couple of years has been GGPoker.
In addition to their crisp and colourful graphics, GGPoker has introduced a number of innovations including:
-Rabbit Hunting (ability to see the next cards that would have been dealt)
-Staking
-All In or Fold
GGPoker's changes have not gone unnoticed, as they have added names like Daniel Negreanu and Bertrand Grospellier to their list of sponsored players over the past couple of months.
-
As you can see, there are many different ways to evaluate which online poker room is the "best".
Other factors obviously include: which rooms service certain countries, deposit/withdrawal options and more.
Any of the three sites listed above are worthy of your attention in my opinion, though you will need to decide what matters to you the most.
Back to
Answers