Can Canadians Gamble Online?
Q: Is Online Gambling Legal in Canada?
A: The answer lies somewhere in the "grey area".
I can offer my own opinion on this situation, as I am a Canadian resident that currently has a Bet365 account. The following words are strictly my opinion. I am not a lawyer.
Canada is one of the strangest online gambling markets in the world.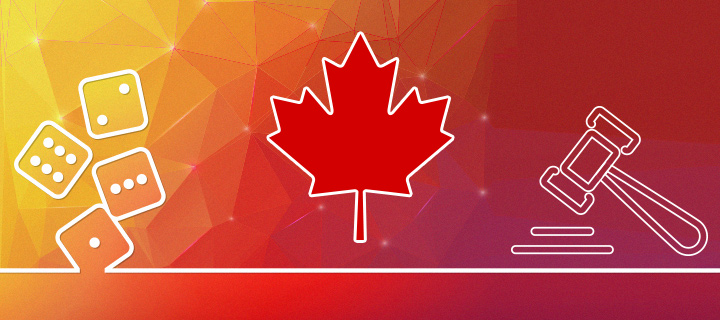 The country still relies on gaming laws that were written in the 1960s. There has really been no effort to update these laws for the modern age - these laws don't even take into account the invention of the Internet, which completed changed the online gaming industry.
There is no regulatory framework in place to account for the dozens of online sports books that currently operate throughout the world. The Canadian government hasn't prosecuted anybody who has decided to open an account on an online gaming site.
Canada is reportedly thinking about legalizing single sport betting in the country, though there are reportedly more pressing issues that the government is focusing on instead. Canada really needs to join the 21st century and offer a framework for the regulation and licensing of online gaming in their country. Provinces such as British Columbia and Ontario have rules in place, though the federal statutes are antiquated.
In short - the federal laws dealing with online gaming in Canada are ancient and don't really apply to the modern era.
I opened up an account on Bet365 in 2011 and haven't had any police officers knocking on my door yet.
There might come a day when the Canadian government finally decides to draft online gaming laws, though that day hasn't come yet. When that day comes, playing on "blacklisted" sites could get you in trouble, though we are not there yet. Australia, for instance, drafted online gaming rules that resulted in numerous companies, including Pokerstars and 888, withdrawing from the country.
In short - the Canadian market remains in a legal grey area. Some companies choose to continue to service the market, while others have pulled out.
Back to
Answers