Was Daniel Negreanu Let Go By Pokerstars?
Q: Was Daniel Negreanu Fired From Pokerstars?
A: About a week ago, Daniel Negreanu shocked many after he announced that he would no longer be serving as an Ambassador for Pokerstars after a long 12-year run.
Many assumed that Negreanu would be with Pokerstars for life, as he had served as the face of the online poker site and continues to be one of the most popular players in the game.
Many people asked the question - was Negreanu let go by Pokerstars?
Now, we obviously don't have any inside information, so we'll have to put our speculator hat on to try to figure out what happened between the two sides.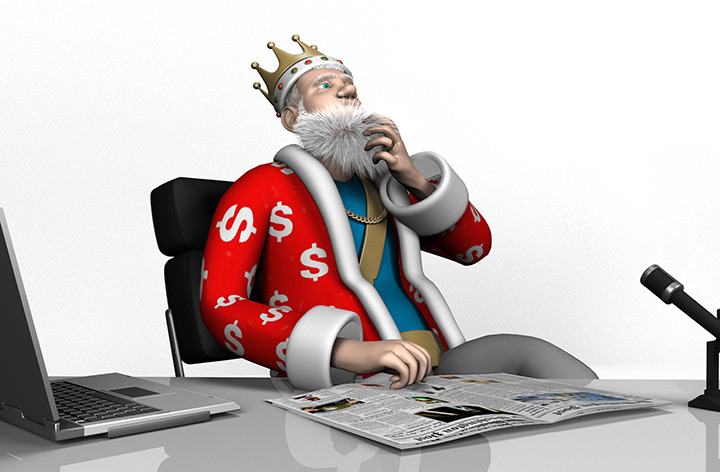 Do I think that Negreanu was terminated by Pokerstars? Almost certainly not.
Do I think that both sides wanted to continue an expiring contract at the previous terms? Not a chance. I think that both Pokerstars and Negreanu likely wanted to dramatically alter the terms of the contract in order to re-sign.
Let's take a look at things from the perspective of both sides:
Pokerstars
- the online poker behemoth is clearly diversifying away from poker. Almost all of the company's growth is coming from their sports betting and casino businesses right now, and they just recently inked a joint venture deal with Fox Sports. The path to continued growth for Pokerstars is likely sports betting in the United States. Online poker is clearly stagnating.
Let's assume that Negreanu was being very well compensated by Pokerstars. Does it make sense to continue paying this money, given the saturated state of the online poker market? Does Daniel Negreanu move the needle for the company in terms of bringing in new business?
Daniel Negreanu
- Negreanu recently married Amanda Leatherman and has indicated that his intention is to start a family.
I'd say that there is a very good chance that Negreanu told Pokerstars that he wanted to cut back on his travel and promotional work if he were to sign a new deal.
In addition, Negreanu is, by all indications, quite wealthy and doesn't need the money from Pokerstars.
On top of that, Pokerstars has been increasingly difficult to defend over the past few years, as they have continued to make changes that don't benefit players, despite what they might say.
If Pokerstars were offering less compensation in a new deal, there is a very good chance that Negreanu simply felt as though it wasn't worth it.
-
In my opinion, this was truly a case where both sides simply decided to part ways.
Back to
Answers