Hellmuth's Home Game To Air on NBCSN
Q: What is "Hellmuth's Home Game"?
A: Phil Hellmuth recently took to his Twitter account to announce that the first season of "Hellmuth's Home Game" will start shooting in April.
The show will air on NBCSN and will feature Phil Hellmuth playing poker in a casual setting against current and former sports stars from various cities.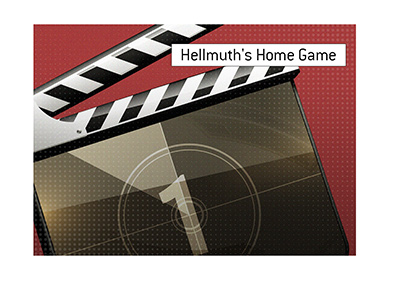 The first trio of shows will be filmed in Chicago, where there will be "Chicago Blackhawks Night", "Chicago Bears Night" and "Chicago Bulls Night".
According to Hellmuth, former Chicago Blackhawks' star Jeremy Roenick is one of the first people to commit to appearing on the show, and it sounds as though the "Round Mound of Rebound", Charles Barkley, will also be making an appearance.
-
As mentioned, this will be a casual format, where the emphasis will be on "stories and fun poker".
Other cities where the show will be filming will include Dallas, New York and Dallas.
Filming is set to take place in April and September of 2020, so you can expect that the show will likely hit the airwaves sometime in late 2020 or early 2021.
We'll have more details on this show (including airing dates and a complete list of guests) when the information becomes available.
Back to
Answers