How Much Do Daniel Negreanu, Neymar, Jr. Make?
Q: How Much Does Pokerstars Pay To Their Sponsored Players?
A: Please note that nothing on this page is to be considered concrete information and is almost all pure speculation.
The amount of money that Pokerstars pays to its sponsored players varies wildly depending on the stature of the professional and the type of deal that has been signed. Daniel Negreanu, who is the face of Pokerstars, will obviously make much more from his deal than somebody else. In addition, a "Team Pokerstars Pro" deal will look quite a bit different than a Pokerstars Brand Ambassador deal. Neymar Jr., for instance, is going to require mostly money from his deal, while a professional poker player will get different perks, such as 100% rakeback and tournament buy-ins.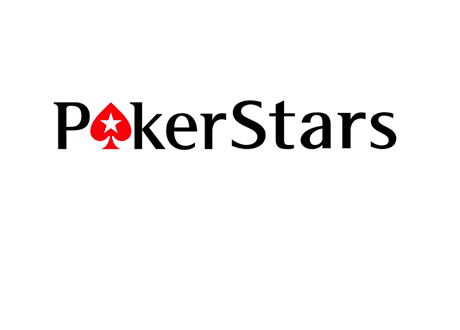 In terms of total $, the top three sponsorship deals at Pokerstars almost certainly belong to Daniel Negreanu, Rafael Nadal and Neymar, Jr. Given the size of the Pokerstars business, all three men are almost certainly making millions of dollars per year from their deals (if they aren't, they need to get better managers).
The Neymar, Jr. and Rafael Nadal contracts are going to be very top-heavy in cash. In addition, they will get the small benefit (to them, anyways) of being entered into the European Poker Tour and online tournament events that they will be contractually obligated to play.
Daniel Negreanu's contract, though, likely looks quite a bit different.
In addition to a strong cash component (that is almost certainly in excess of seven figures per year), Negreanu almost certainly also receives:
-a large annual budget for tournament buy-ins (both online and live events)
-travel expenses
-appearance fees
-bonuses for winning major tournaments, making final tables and appearing on TV
-100% rakeback
All told, I would be surprised if Negreanu's total annual contract value was anything less than $3 million/year. After all, he is arguably the biggest name in poker and is the face of the world's leading online poker site.
As we scroll down the list of Pokerstars' sponsored pros, we see players that likely receive a mix of cash and other perks (Bertrand Grospellier, Vanessa Selbst, etc) and those who likely receive a smaller package of perks (100% cashback, buy-ins to major tournaments such as the WCOOP main event, etc). I would guess the total sponsorship deal value for a player like Grospellier to be in the $500k/year range, with a mix of salary, tournament buy-ins and travel expenses. In addition, a player like Grospellier will almost certainly receive bonuses if he makes a major tournament final table or takes down an event.
A number of the sponsored players on the Pokerstars roster will receive a deal that consists of 100% rakeback and perhaps some major online tournament buy-ins. Joseph Cada, for instance, parted ways with Pokerstars after they refused to give him the 100% rakeback that he had been receiving in the past (at least, according to Cada himself).
-
In short, the 80/20 rule likely applies to Pokerstars' stable of sponsored professionals - the top level professional players and athletes (Negreanu, Neymar, Jr., etc) likely receive the bulk of the dollars that are allocated to sponsored players.
Back to
Answers