What Is The Value of Full Tilt Poker?
Q: How Much is Full Tilt Poker Worth?
A: First off, there is no concrete answer to the question of how much Full Tilt Poker is worth. Full Tilt Poker is a privately held company, meaning that we don't know anything about their revenue and profit figures. Any estimate as to how much Full Tilt Poker is worth is going to be complete guesswork.
In addition, an asset is only worth what someone else is willing to pay for it. How do you go about valuing Full Tilt Poker when a substantial percentage of its revenues are generated from players that are based in the United States? How do you value these players given the lack of online poker legislation in the United States?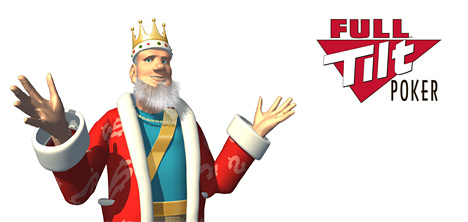 In a Feb/10 article,
Forbes.com estimated that
Full Tilt Poker generates approximately $100 million in profits on $500 million of annual revenues.
Now that we have an idea of what Full Tilt Poker pulls in every year, maybe now we can come up with some sort of a value for the company?
It's still a tough task, as
Pokerstars
, which also accepts US players and is Full Tilt Poker's #1 competitor, is also a privately held company.
PartyGaming is a publicly traded company that owns the
PartyPoker.com
brand. As of this moment, PartyGaming currently has a value of $1.4 billion or so. The problem is that PartyGaming pulled out of the US market in 2006 and added a number of other products to their offerings, so comparing PartyGaming in its current form to Full Tilt Poker is like comparing apples and oranges.
In order to try to figure out a value for Full Tilt, it might help to take a look at how much PartyGaming was worth before they pulled out of the US market in 2006 and added a bunch of additional products (PartyBingo, PartyCasino, etc).
In 2005, PartyGaming generated $859.1 million in revenues with EBITDA of $509.2 million from its poker operations and profits before tax of nearly the same amount. PartyGaming was able to keep a larger % of its poker revenues due to the fact that the fees it spent to process withdrawals/deposits were much, much lower than they are for Full Tilt Poker today (at least for their US players).
At the end of 2005, PartyGaming was a publicly traded company worth $9.27 billion. 12% of their revenues at the time came from their newly launched blackjack offering, so let's cut 12% off of this valuation, which leaves us with $8.16 billion.
PartyGaming was generating roughly 5x the profits in 2005 from their poker operations that Full Tilt Poker is generating today (based on what Forbes said), so let's bring the $8.16 billion number listed above down to $1.63 billion.
$1.63 billion would roughly be in line with what a number of people seem to think Full Tilt Poker is "worth". Most people that I have talked with believe that Full Tilt is worth anywhere from $1-$2 billion.
Again, it's hard to value Full Tilt Poker due to their US operations and due to the fact that they are a privately-held company. Obviously the second that online poker legislation is finally passed in the United States, the valuation of Full Tilt Poker will change dramatically overnight.
Back to
Answers