Pokerstars Makes Nearly $1.3 Million Per Day in Pure Profit
Q: How Much Money Does Pokerstars Make Per Day?
A: How much money does Pokerstars, the great rake generating machine, make each and every day?
Thanks to the fact that Pokerstars is a publicly traded company that has to answer to shareholders, we can answer this question with precision. We will be analyzing the company's Q1/2019 earnings report to get all of the numbers regarding revenues, expenses and profit.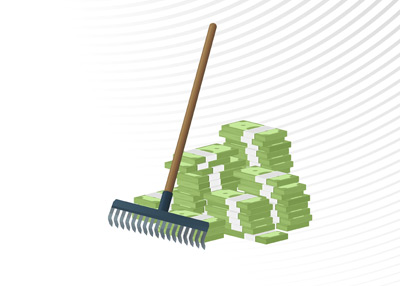 Keep in mind that Pokerstars has grown their operation over the past couple of years to include other segments such as sports betting and casino, though the bulk of their revenues are still generated from their poker product.
In the first quarter of 2019, Pokerstars (doing business as The Stars Group) generated a total of $340,613,000 in total
revenues
.
So, over a three month period, Pokerstars was generating
$3,784,588.89
per day in total revenues.
Now, Pokerstars obviously has expenses as well, so we need to look at their operating income number, which is defined as gross income minus operating expenses.
In the first quarter of 2019, Pokerstars reported $114,583,000 in total operating income. This number is arrived after subtracting general and administrative, research and development and sales and marketing expenses.
So, over the course of the first quarter of 2019, Pokerstars was generating its shareholders
$1,273,144.44
in pure profit per day.
-
Over the course of the quarter, the bulk of Pokerstars' revenues were coming from its poker operations, though this number is dropping. The company has looked elsewhere for growth and has invested heavily in its sports betting and casino operations as it looks to become a full-fledged online gaming company.
Here is Pokerstars' daily revenues from its different operations:
Poker - $2,379,433.33
Games - $1,098,977.78
Betting - $222,766.67
Other - $83,411.11
Source: SEC.gov -
Pokerstars Quarterly Report Q1/2019
Back to
Answers