When Will Party Poker Accept US Players Once Again?
Q: Is Party Poker Returning to the United States?
A:
May 29th, 2019 Update:
GVC Holdings, which is the parent company of partypoker, recently won a license approval in the state of Nevada, which means that its partypoker brand will be officially returning to the state.
In addition, GVC Holdings also operates the partypoker brand in the state of New Jersey through a joint venture.
-
It seems like every couple of weeks or so there is a rumor circulated that claims that Party Poker is on the verge of returning to the US market.
While Party Poker certainly intends on returning to the United States one day, one of two things would need to transpire in order for this to happen: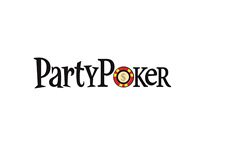 1. There would need to be a change in US law that would allow for the licensing and regulation of online poker sites (most likely)
2. Party Poker would need to become a private company (less likely)
Party Poker is certainly setting themselves up to return to the United States, if and when a framework for the regulation and licensing of online poker sites is introduced. There is a reason why Party Poker agreed to pay a fine of $105 million to the US government, and that was to be in the government's good graces when licenses to operate in the US are eventually handed out.
However, in order for Party Poker to return to the US market, online poker will need to be regulated and licensed in the country first.
Back to
Answers