Pokerstars Ended PCA After 15 Years
Q: Why Did Pokerstars Cancel The PCA (Pokerstars Caribbean Adventure)?
A: At one point, the Pokerstars Caribbean Adventure was one of the most popular stops on the poker tour.
Don't believe me? In 2011, Galen Hall took down the PCA main event for a payday of $2.3 million. A total of 1,560 players paid the $10,000 entry fee to participate. That is a massive field for a $10,000 buy-in event.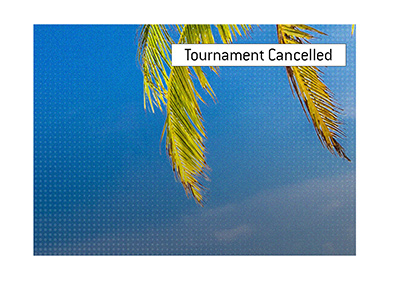 The PCA had everything - big tournaments, sun and a chance to hang out with poker players from all over the globe.
So how did we go from that to Pokerstars cancelling the tournament as of 2020?
While Pokerstars hasn't come out and listed the reasons why they decided to scrap the tournament, there are some very strong possibilities as to why they might have done so:
1) The rise of the EPT Barcelona. The EPT Barcelona has become a massive event for Pokerstars - it is now likely their signature event of the year.
The EPT Barcelona has a very central location that is easily accessible to many across the globe, especially in key markets that Pokerstars is still looking to gain market share in.
As a result, Pokerstars announced that they would be moving their PSPC (Pokerstars Players Championship) to the EPT Barcelona, after hosting it at the PCA for a single year. The main reason? This ties in with point #2..
2) The inaccessibility of the Bahamas.
Let's say that you want to travel from the United Kingdom to the Bahamas.
You are looking at a 10 hour direct flight, and potentially 14-15 hours if you include a stop. That is simply too long for many poker players. The Bahamas made more sense when the US market was still open, though now it doesn't make nearly as much sense.
In addition, many poker players would report having issues with Bahamas' customs agents when leaving the country. These complaints skyrocketed in recent years, and many poker players simply decided not to make the trip anymore.
3) The continued growth of the Aussie Millions.
In the past, many poker players would hit the PCA and then continue on to the Aussie Millions. In addition to playing some tournament poker, players would be able to attend the Australian Open.
With the issues in the Bahamas, many players were simply skipping the PCA and heading straight to the Aussie Millions.
-
In short, having Pokerstars' signature event in the Bahamas simply didn't make sense anymore, as the company's most important poker markets were too far removed from the location.
Moving the PSPC to the EPT Barcelona makes much more sense, and with the PCA's dwindling numbers, the move was a no-brainer for Pokerstars.
Back to
Answers