19 States, Plus District of Columbia, Have Passed Sports Betting Legislation
Q: Where is Sports Betting Legal in the United States?
A: Last Updated: November 7th, 2019
In May of 2018, the United States Supreme Court struck down a 1992 federal law that prohibited most states from offering legal and regulated sports betting.
In a 6-3 vote, the Supreme Court decided that the prohibition of sports betting was unconstitutional and that states should have the right to decide for itself on the matter.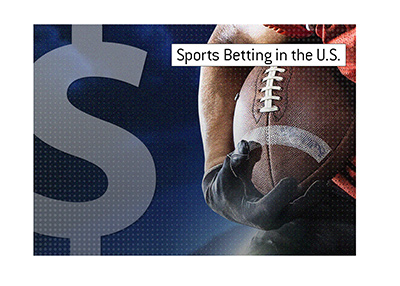 Sports betting is extremely popular in the United States, and a number of states, including New Jersey, which helped launch the suit in the first place, quickly passed legislation to legalize the activity. States are always in need of more revenue, and sports betting would provide a great new stream for cash-strapped states.
Let's take a look at which states are already offering sports betting within their borders, which states have passed legislation and which states are currently attempting to pass legislation or a ballot.
Note: tracking the status of legalized sports betting in the United States is important for proponents of legal online poker in the United States, as a state that has legal online sports betting will likely also offer legal online poker and casino games.
-
Here are the thirteen states that currently offer legal sports betting within their borders. Some offer online sports betting, while others are restricted to brick-and-mortar sportsbooks:
Arkansas
Delaware
Indiana
Iowa
Mississippi
Nevada
New Jersey
New Mexico
New Jersey
Oregon
Pennsylvania
Rhode Island
West Virginia
Here are the six states were sports betting has been legalized but is not yet being offered:
Colorado
Illinois
Montana
New Hampshire
North Carolina
Tennessee
*District of Columbia
Here are the states where there is active sports betting legislation that has not yet been passed into law:
California
Maine
Massachusetts
Michigan
Ohio
-
The remaining states do not have any sort of sports betting legislation that has been proposed.
Back to
Answers