Will Full Tilt Poker Pay Players Back?
Q: What Are The Odds of Full Tilt Poker Paying Players Back in Full?
A:
Note:
this was written on August 26th, 2011.
What are the odds of Full Tilt Poker paying players all of their money back? In my opinion, around 20%.
In short, things are not very looking good for Full Tilt Poker right now. The company is having trouble finding an investor that is willing to help save the company. After weeks and weeks of exclusive negotiations, Full Tilt Poker wasn't able to close a deal with the unnamed European investor that was reportedly interested in purchasing a majority stake in the company.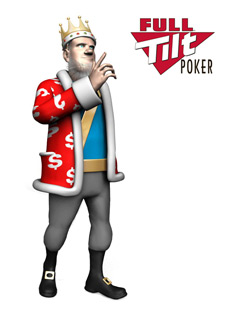 On June 29th, the AGCC suspended Full Tilt Poker's licenses. As a result, the site has been closed for nearly the past two months. This closure has battered and bruised Full Tilt Poker's brand, which has made it even more difficult for the company to secure an infusion of cash. According to multiple reputable sources, Full Tilt Poker had a couple of legitimate offers on the table that were pulled after the AGCC decided to shut Full Tilt Poker down.
Full Tilt Poker issued a press release earlier this week in which they revealed that the exclusive negotiating window between FTP and the European investor had expired. Given the length of time that Full Tilt Poker exclusively negotiated with this investor, the company was obviously placing a great deal of hope in a deal being reached.
Full Tilt Poker is now left to try and negotiate a deal with another investor. Will anybody come forward with a deal? The problem is that Full Tilt Poker is already content with just giving the company away to somebody who is willing to invest enough to pay players back and settle with the Department of Justice. Full Tilt can't just drop their asking price in order to close a deal, as their asking price is already $0. The problem, of course, is that any investor must assume all of the liabilities that Full Tilt currently has.
What's involved in closing a deal? Any potential investor would have to:
-recapitalize the company so that players could be paid back (we're likely talking about hundreds of millions of dollars here)
-negotiate and settle with the Department of Justice (the original investor is the only person who has had any sort of interaction with the DoJ, according to multiple media reports)
-do their due diligence (assess operating costs, potential revenues, etc)
-provide the company with operating capital (which is presumably running very low)
-install a new management team (which the online poker community would demand)
-settle any legal loose ends (class action suits, etc)
So, an investor with access to hundreds of millions of dollars (these people don't grow on trees) will need to negotiate with the DoJ, do their due diligence on Full Tilt Poker, negotiate with the AGCC to unsuspend FTP's multiple licenses and then, on top of all of that, try to rebuild Full Tilt Poker as a business and as a brand. That's a pretty tall order if you ask me, especially when the clock is ticking.
We're talking about hundreds of millions of dollars and multiple headaches in order for a deal to go through. Would any investor be willing to put down hundreds of millions of dollars for a tarnished and battered brand? That remains to be seen.
There is still the possibility that Full Tilt Poker could pull off a deal, but it's looking increasingly unlikely by the day. My personal opinion is that there is about a 20% chance of FTP customers getting their full balances back, and that number is dropping by the day. Just my opinion..
Back to
Answers