Sahamies Spends Most of His Time on Fatherhood These Days
Q: What Happened To Ilari "Ziigmund" Sahamies?
A: When you think of the "peak" days on Full Tilt Poker, Ilari "Ziigmund" Sahamies is a name that should come to mind.
Who can forget that ultra high limit cash games that took place on Full Tilt Poker in the days before "Black Friday"? Who can forget the games that included that likes of Antonius, Ivey, Dwan, Blom and Sahamies?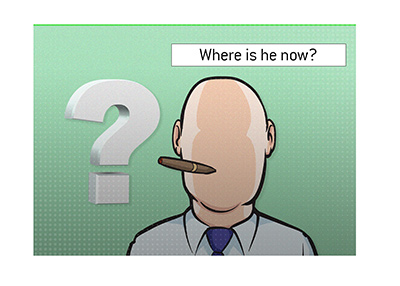 Sahamies was known for his very aggressive style of play back in those days, as well as his legendary temper. If "Ziigmund" was having a bad session, he'd often curse out his opponent before leaving the table in a rage.
With that being said, "Ziigmund" actually managed to keep a good portion of his winnings, as his accounts on Full Tilt Poker and Pokerstars ended up making a little over $1.5 million.
Given Sahamies' aggressively and love of gambling, you'd likely expect that he would be broken and broke right now, having burned through millions of dollars by continuing to partake in a reckless and expensive lifestyle.
In fact, you couldn't be further from the truth.
I'd say that the 37 year-old Sahamies is a success story, as he seems to have successfully transitioned from the life of a high-stakes poker pro to the life of a family man.
Sahamies and his girlfriend, Elina Alanne, seem to have a comfortable and quiet life raising their young son. Their Instagram accounts are filled with smiling pictures of their family.
Sahamies certainly seems to have kept at least a part of his bankroll as well, as his family seems to live in comfort, and he had enough money to pay €50,000 to join the rap group "Teflon Brothers" in 2014.
-
Sahamies still partakes in some poker these days, though he seems to prefer live events that don't require too much in the way of travel.
In 2019 and 2020, Sahamies had a number of cashes in €1k buy-in events, including a 5th place finish in an EPT Prague Pot Limit Omaha event for roughly €14k.
In 2012, shortly after dropping out of the post-"Black Friday" spotlight, Sahamies cashed for over $1 million in two events at the 2012 EPT Barcelona.
After those two monster cashes, Sahamies' biggest live cash came at an EPT High Roller event in 2015, where he finished in second place for a little over €220,000.
-
Sahamies, unlike some other players, was able to successfully transition to a post-"Black Friday" world.
Back to
Answers