Tom Dwan Married, Mostly Playing Outside of United States
Q: What Happened to Tom Dwan?
A: Tom Dwan was one of the biggest success stories of the "poker boom" that was started when Chris Moneymaker won the 2003 World Series of Poker.
Dwan was the prototypical "poker boom" poker player - attending college, watching "Rounders", learning the game of poker, playing small to start, slowly building a fortune after figuring out the online game.
Dwan would go on to become one of the most highly regarded poker players in the world, making himself a millionaire multiple times over. Dwan would regularly battle against the likes of Ivey, Antonius and "Isildur1" online.
Dwan would parlay his success into a spot on "Team Full Tilt", which surely made him millions more, as it likely came with a small equity stake in the company, which would entitle him to distribution payments.
Things would start to go south for Dwan, however, as he dropped a bunch of money to Viktor "Isildur1" Blom and got out to a very slow start against Daniel Cates in the second "Durrrr Challenge".
After that, "Black Friday" would take place, and Dwan largely dropped off of the map, only to resurface with a sponsorship deal with the relaunched Full Tilt Poker 2.0. Things didn't work out in that regard, however, as the relaunched Full Tilt Poker never gained any traction.
Dwan pretty much disappeared at this point, much to the chagrin of poker fans and Daniel Cates, who openly wondered when his "durrrr Challenge" would end.
-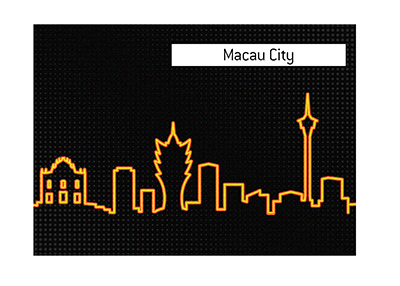 There were many rumours about Dwan at this point. He was often seen in the high stakes cash games in Macau, though some wondered if he was broke and being staked by some of the richer players in the game.
Others speculated that Dwan was under the control of the "Triad" due to owing large amounts of money.
From what we have heard from multiple trusted sources, Dwan is, in fact, doing very well.
Dwan rarely plays poker in the United States, instead choosing to opt for the high stakes cash games of Macau and other exotic locales. The reason Dwan plays there? The games are very, very good.
Dwan is also associated with the Triton Series, which is a high buy-in tournament tour that heavily features Short Deck poker, which is a game that Dwan has professed his live for. The Triton Series travels to places such as Macau and Montenegro, and Dwan frequently makes appearances in these tournaments.
Dwan also got married in 2018, and "durrrr" and his wife are often seen enjoying life on her Instagram feed.
Several prominent poker players who would assumedly be in the "know" have also said that Dwan has done very, very well for himself over the past decade or so, taking large amounts of money out of the Macau cash games.
-
While Dwan doesn't seem to play online poker anymore, and while he isn't often seen in big tournaments in the United States (such as the World Series of Poker), he still seems to be doing very well. It seems as though he is sticking to where the action is the best, and that is largely in Macau, playing against billionaire businessmen.
Back to
Answers