How Much Is Phil Ivey Worth?
Q: What is Phil Ivey's Net Worth?
A:
Poker
It's likely that Phil Ivey has won more money than any other poker player in the world.
Let's look at the facts:
-Ivey has reportedly won between 15-20 million lifetime on Full Tilt Poker (he is currently playing on the site under the "Polarizing" alias)
-Ivey has over $17.5 million in total lifetime tournament cashes
-Ivey was reportedly one of the most consistent players in the "Big Game" when it ran frequently in Las Vegas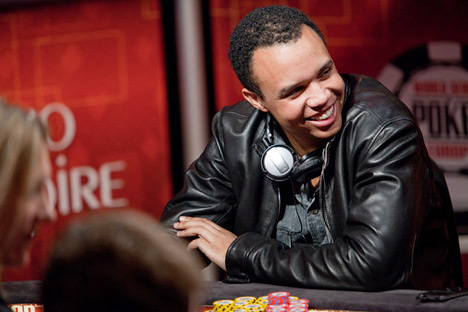 Business
Phil Ivey was reportedly one of the larger stakeholders in Tiltware, LLC, which was the former parent company of Full Tilt Poker.
According to documents that were released that pertained to Phil Ivey's divorce case, the former member of "Team Full Tilt" was receiving as much of $920,000 per month in monthly distribution payments from Full Tilt Poker. Of this amount, Ivey was reportedly sending his former wife Luciaetta $180,000 per month for alimony.
At one point, before "Black Friday" took place, Full Tilt Poker was worth as much as $1 billion.
After "Black Friday", Ivey's stake in Full Tilt Poker became worthless and his monthly distribution payments dried up overnight, which resulted in his net worth plummeting as soon as the US government shut down Full Tilt Poker.
Ivey is now sinking his resources into IveyPoker.com, which offers a "suite of innovative poker products and services designed to both entertain and educate poker players of all levels worldwide."
It's too soon to say if IveyPoker.com will become a success, and, if so, what kind of value it would have.
--
Gambling
Phil Ivey
loves to gamble.
Rumor has it that Ivey bet $2 million on the Lakers/Celtics NBA Finals in 2008 and lost.
Ivey and an unnamed companion recently walked into a UK casino and won nearly $12 million USD playing Punto Banco. The casino alleges that Ivey and his companion were cheating and are refusing the pay out the winnings. The matter will very likely head to court.
Ivey likes to gamble and gamble big - that much is certain.
As part of his divorce settlement, Ivey agreed to assume more than $15 million in "gambling and other debt".
In short - it's nearly impossible to get an accurate picture of Phil Ivey's total wealth as he is such an avid gambler.
--
My best guess? Phil Ivey has a net worth of somewhere between $15 million to $25 million.
Back to
Answers