How Much is Tom Dwan Worth?
Q: What is Tom Dwan's Net Worth?
A: What is Tom Dwan's net worth? There are probably only two people in the world who actually know the answer to that question - Tom Dwan and his accountant.
Having said that, we can speculate on
Tom Dwan
's net worth based on various pieces of information. Based on our search traffic, dozens of people every day search to try and find out Dwan's net worth, so I thought an article might be fun.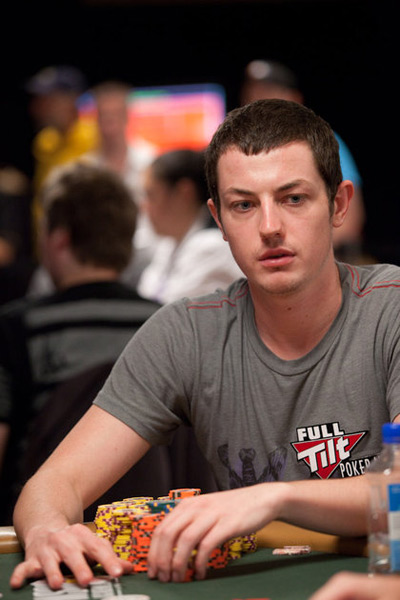 Here is what we know:
-Dwan is bankrolled for the biggest poker games in the world
-Dwan is a member of Full Tilt Poker's "The Professionals", which means that he very likely gets a minimum of a high six figure payout from the company every year
-Dwan currently has $3 million of his money tied up in escrow for "durrrr Challenge" #1 and "durrrr Challenge" #2
-at one point in 2009, "durrrr" was down approximately $7 million on Full Tilt Poker
-Dwan has enough money that he reportedly risked millions of dollars in WSOP bracelet bets in 2011. It's been rumored that Dwan stood to make as much as $10 million if he had been able to win a bracelet at the last World Series of Poker (he came very close, finishing in second place in a $1,500 NLHE event)
-Dwan has spent much of his time since "Black Friday" playing in the ultra high-stakes games in Macau, where he has presumably been making money.
--
In November of 2009, Dwan was down $7 million on Full Tilt Poker, plus he had an additional $1.5 million tied up in escrow for his "durrrr Challenge" against Patrik Antonius. So, assuming that Dwan isn't backed (and I'm sure that he isn't), then he had at least $8.5 million in cash to start 2009.
Since that point, "durrrr" has rallied to move almost $6 million on Full Tilt. In addition, he reportedly did well for himself in a recent ultra high-stakes cash game in Macau.
My best guess as to the total value of the liquid assets that Dwan is sitting on? $13 - $15 million. Just pure speculation on my part, of course.
Again, this is just speculation, and I'm obviously just pulling numbers out of thin air.
Photo: GreasieWheels.com
Back to
Answers