Why Have Shares of Amaya, Inc. (AYA) Dropped So Much?
Q: Why Are Shares of Amaya, Inc. Down So Much?
A: Note: Amaya, Inc. is the owner of Pokerstars, Full Tilt Poker and the European Poker Tour
After Amaya, Inc. announced its deal to purchase Pokerstars in the summer of 2014, shares of the company jumped. The good times continued for a number of months, as shares of Amaya, Inc. (then known as Amaya Gaming Group Inc) traded from a pre-deal price of less than $10 (Canadian) to an all-time high of $37.52 on the Toronto Stock Exchange. Investors were falling over themselves trying to get into the stock, eager to tap the money machine that was the Pokerstars operation.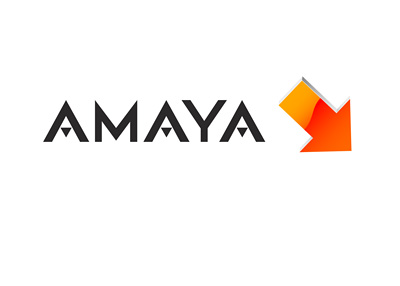 After hitting $37.52, shares of Amaya, Inc. started to falter. The decline after hitting that lofty number was unrelenting, taking shares of AYA down over 50%.
How does a company go from being so loved to having investors dropping their shares in droves?
There are a number of reasons why Amaya, Inc. took it on the chin roughly a year after announcing their deal to purchase Pokerstars, including:
1) The strong US dollar. This is the reason that Amaya, Inc. cited for the weakness in their numbers. The strong US dollar, they said, had a marked impact on their business.
2) Litigation. The company is involved in a number of different legal snarls right now, including a dispute with the Italian tax authorities and a clash with the Commonwealth of Kentucky. Kentucky has demanded an eye-popping $870 million to cover its residents' gambling losses while Pokerstars was still active in the state.
3) Unhappiness of high stakes players over VIP program changes. Sure, this is a small percentage of the Pokerstars ecosystem, though a very visible and vocal one. The changes that Pokerstars made to its Supernova and Supernova Elite programs hurt the brand and turned names like Isaac Haxton against the company. While the company may benefit financially from this move, their brand has certainly taken a hit.
4) Slow progress expanding into the US gambling market. The company received approval to operate in New Jersey but has still not started its operations in the state as of yet (written on January 25th, 2016). In addition, operating in states such as Nevada and Delaware seems like a mere pipe dream as of now.
5) Delayed product launches. The company's sports betting product has been slow to come to market, which has allowed companies like William Hill and others to continue to build their player bases.
6) Unreasonably bullish investors. This one is not the company's fault, but I think that many investors were unreasonably bullish on Amaya, Inc. after the company completed its buy of Pokerstars. This resulted in the shares flying higher and subsequently crashing.
Back to
Answers