Will There Be a Second Poker Boom in the United States?
Q: Will There Be a Second Poker Boom?
A: In 2003, Chris Moneymaker won the World Series of Poker main event.
The Moneymaker victory (which eventually created the "Moneymaker" effect) was notable for a number of reasons: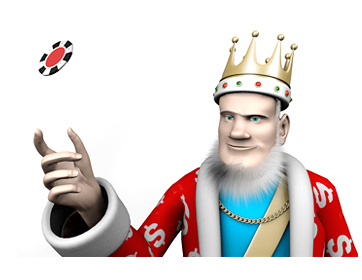 1) Moneymaker was an amateur player with a real job (comptroller)
2) Moneymaker had qualified for his main event seat online (Pokerstars)
3) Moneymaker beat a "shark" (Sammy Farha) during heads-up play to win the title
Chris Moneymaker's victory caught the attention of various media outlets and he ended up appearing on Jay Leno and other TV shows. Moneymaker's story caught the attention of people throughout the world - could they also parlay a couple of dollars into a main event victory?
Over the Thanksgiving 2003 weekend, Moneymaker's victory was shown endlessly on ESPN. This led to many millions of people throughout the world taking to sites such as Party Poker and Pokerstars to sign up for accounts. The first "poker boom" had started, and companies such as Party Poker and Pokerstars would end up becoming billion dollars enterprises as a result.
-
Everybody is awaiting the second "poker boom". The question is - will it actually come?
There are a few things to consider, including:
1) The current laws in the United States will prevent any "second boom" from taking place. Sure, there is legal online poker in some states (Nevada, Delaware, New Jersey), but there are also forces (Sheldon Adelson) looking to ban it nationwide.
2) Poker is legal in a number of jurisdictions across the world. While a change in US laws for the better would definitely help the game, online poker is already legal in a number of countries, including the United Kingdom. While the game could still grow in those countries, there will likely not be a "poker boom" there, as the industry is already mature in those locations.
-
When people talk about a second "poker boom", there are usually referring to the growth of the game in the United States.
When it comes to the United States, a second "poker boom" will likely only be brought about by a bill that legalizes online poker in the country, and this seems unlikely. If a company like Facebook or Yahoo! can offer real money online poker to all of its users in the United States, then there could definitely be another poker boom.
A bill legalizing online poker in the United States seems unlikely given all of the different factions involved. For that reason, a second "online poker boom" seems unlikely - instead, people should hope for stable growth of the game instead.
Back to
Answers