Daniel Negreanu Poker Profile
Last Updated: February 19th, 2019
Daniel Negreanu has been one of the biggest beneficiaries of the "poker boom" thanks to his exceptional poker skills and likable demeanor.
Negreanu, who was born in Toronto, Ontario, Canada on July 26th, 1974, is one of the most successful poker players that has ever lived.
At the time that this profile was written, Negreanu had $39,830,195 in total lifetime tournament cashes, which puts him at #2 on the all-time money list behind Justin Bonomo ($43,996,461). Negreanu is a full $5 million plus ahead of the next closest person on the list, Erik Seidel ($34,782,419).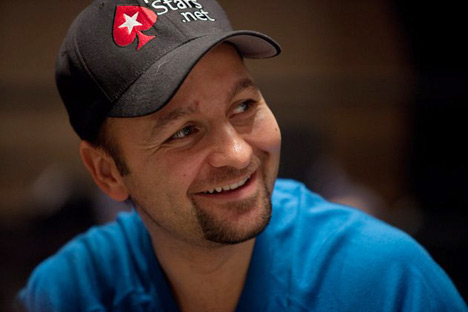 How does the Canadian-born Negreanu do it? How has he managed to stay so successful, even in the era of the Internet player?
Negreanu's remarkable success is a direct result of his uncanny ability to read other players at his table. Some of Negreanu's younger opponents may play 20x the number of hands in a year, but Negreanu can rely on his remarkable ability to read players to stay ahead of most of his competition. Negreanu has never been afraid to go with his read, even in situations where it might end up making him look a little foolish. You can't fault Negreanu for his confidence, as his knack for accurately reading his opponents has made him a multi-millionaire.
Daniel Negreanu has a "nice guy" image that has translated into millions from endorsement deals. Daniel is a very likable and approachable player who is never afraid to sign an autograph or talk to a fan.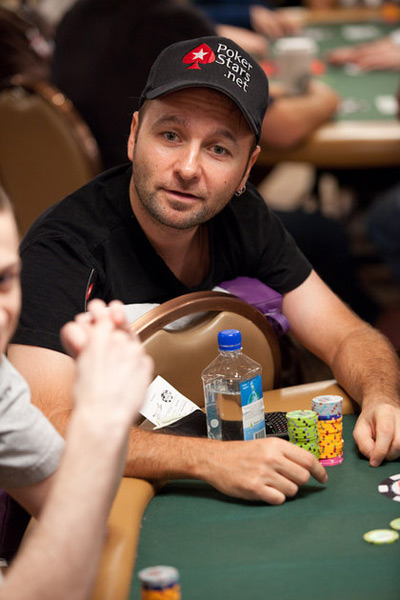 This likability translated into a lucrative endorsement deal with Pokerstars that was signed in June of 2007. Negreanu is one of the biggest names in poker, and at the time, many felt as though he may end up joining players such as Phil Ivey at Full Tilt Poker. However, Pokerstars managed to ink Negreanu to a deal (reportedly worth millions of dollars a year), a move that helped solidify Pokerstars' dominance of the online poker market. Pokerstars quickly made Negreanu the face of their business, giving him prominent roles on TV shows such as "The Big Game" and "Million Dollar Challenge" as well as making Negreanu the focal point of their marketing campaigns.
Negreanu loves being on TV, and will seemingly never turn down an opportunity to take part in a poker TV show.
Negreanu seems to have a knack for making for some very good TV when he is playing poker.
One thing is for certain - there is never a dull moment when Daniel Negreanu makes an appearance on television..
--
Negreanu has managed to parlay his success and fame in the poker world into roles in three major motion pictures:
X-Men Origins: Wolverine
The Grand
Lucky You
Negreanu also made an appearance in Katy Perry's music video for "Waking Up in Las Vegas" in 2009:
--
As mentioned earlier, Daniel Negreanu is one of the most successful tournament poker players that has ever lived.
Check his resume:
-almost $40 million in total live tournament cashes
-six World Series of Poker bracelets
-two World Poker Tour titles
-five European Poker Tour final table appearances
Negreanu has cashed in a total of 108 World Series of Poker events and 23 World Poker Tour events. Negreanu currently sits in second place on the World Poker Tour career earnings leaderboard with $6,443,834 in total lifetime earnings (behind Carlos Mortensen who has $6,738,670 in total lifetime WPT cashes).
Some of Negreanu's other notable tournament cashes throughout the course of his career include:
-2nd place in the $1,000,000 BIG One For One Drop (2014) for $8,288,001
-2nd place in the 2018 Super High Roller Bowl for $3,000,000
-4th place in the 2014 $250,000 Aussie Millions Challenge for $1,119,610
Negreanu's first ever recorded tournament cash came at the 1997 Orleans Open in July of 1997, when he earned a $1,050 cash in a $200 Limit Hold'em event.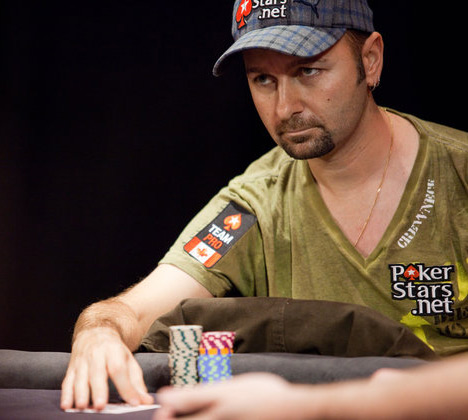 Daniel Negreanu absolutely loves hockey and was very outspoken about Las Vegas getting a professional team. The Vegas Golden Knights officially began play during the 2017-18 season and have outperformed expectations.
Negreanu continues to be the face of Pokerstars and has stuck with the company through some recent turmoil, especially in regards to increasing rake and a change to the company's rewards program. Given Negreanu's continuing popularity, there is no reason to think that the two sides will cut ties anytime soon.
Negreanu continues to be outspoken about a number of different topics, ranging from animal cruelty to Donald Trump to veganism to the structure of poker structures. Many people love Negreanu because he is not afraid to take a stand on nearly any topic.
Daniel Negreanu put out a "Masterclass" in 2018 that includes a total of 38 different lessons, ranging from tournament strategy to spotting tells to properly exploiting tilt. Negreanu also gets into things such as maintaining balance in your life and becoming emotionally stable.
Some other notes about Daniel "KidPoker" Negreanu:
-was involved in a nasty, multi-year feud with Annie Duke
-had aspirations of being a professional snooker player before turning to poker
-dropped out of high school to focus on playing poker in casinos around Toronto
-moved to Las Vegas at the age of 22, but had to eventually move back to Toronto due to busting his roll
-is currently engaged to Amanda Leatherman
-dated Evelyn Ng in the past
-was married to Lori Lin Weber in August of 2005, and divorced in November of 2007
-was very outspoken against Russ Hamilton and Ultimatebet
-is an outspoken vegan
-Daniel's mom, whom he was very close to, passed away in the fall of 2009
-started Poker VT, an online poker instructional site
-author of the book "Power Hold'em Strategy"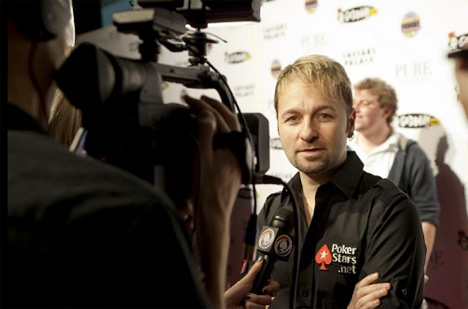 Photos: GreasieWheels.com
Recent Poker King Articles That Mention
Daniel Negreanu:
Garrett Adelstein vs Robbi Jade Lew Hand Explodes Into Mainstream Media
Scott Seiver Pulls Out of Phil Hellmuth Rematch; High Stakes Duel Looking For Replacement
It's On: Hellmuth and Seiver To Play For $1.6 Million
Daniel Negreanu's Very Uncomfortable Week
Scott Seiver vs Phil Hellmuth Set For "High Stakes Duel III" Round 4