Definition of No Deposit Poker Bonus
What is a "no deposit poker bonus"? What is meant by a "no deposit poker bonus"?
In most cases, online poker sites will offer new customers "deposit bonuses" in order to try and earn their business.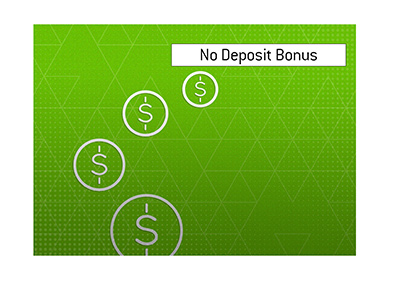 It's pretty simple - the poker site will usually match the size of an initial deposit with a 100% bonus, up to a maximum amount.
In some cases, sites will offer people the opportunity to earn a bonus WITHOUT depositing.
Let's face it - not everybody has the money to deposit on an online poker site, and some people simply don't have a credit card or other method of payment.
No deposit poker bonuses are quite rare, though some sites do offer them.
One example is 888Poker, which is currently offering an $88 no deposit bonus.
In exchange for opening an account, 888Poker will give you:
1. $1 in immediate bonus money
2. $7 in tournament tickets (2 x $0.50 tickets distributed every day on a 7 day period)
3. $80 in pending bonus money
Now, you need to play real money poker in order to earn this "pending" bonus money, so you'll need to cash in a $0.50 tournament and put that money to use at the real money tables (cash, SNGs, MTTs) in order to have a chance of earning the entire $88 bonus.
With that being said, 888Poker is giving people the chance to play for free in tournaments, which is pretty unusual.
This is a no deposit bonus.
--
Recent Articles That Include The Term
No Deposit Poker Bonus
:
None.
Back to the -
Poker Dictionary