Definition of OOP
What does "OOP" mean in poker? What is the definition of the term "OOP"?
In poker, the term "OOP" stands for "Out of Position".
What does out of position mean?
In short, if you are "out of position", then this means that there is at least one player that will act after you.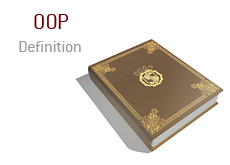 Let's look at a few examples of this concept:
Example #1: Action folds around to the button, who puts in a standard raise. The SB calls and the BB folds.
The SB is playing this hand "out of position", as he will be the first player to act after the flop is dealt. The button has the positional advantage in this hand. Having position is a major advantage in poker.
Example #2: Action folds around to the button, who puts in a raise. The SB looks down at A-J offsuit and decides to re-raise. The BB folds.
The player on the button decides to four-bet after a bit of thought, which puts the SB to a decision. Due to his positional disadvantage (he is out of position, or OOP), the SB decides to fold his A-J offsuit.
--
A common mistake that amateur players make is getting involved in too many pots when they are OOP.
--
Recent Articles That Include The Term
OOP
:
Professional Poker Players From Canada Closely Watching Jonathan Duhamel Tax Case
Shaun Deeb Diagnosed With COVID While Grinding WCOOP In Mexico
Antonio Esfandiari Victim of $1 Million Theft
Can Mike McDonald Win His $200,000 90/100 Free Throw Prop Bet?
$50 Million MoMoMo PKO Series Coming To ACR This Fall
Back to the -
Poker Dictionary