Definition of Play Money Poker
What does the term "play money poker" mean? What is the definition of the term "play money poker"?
"Play money" in the poker world refers to "fake" money or fake chips.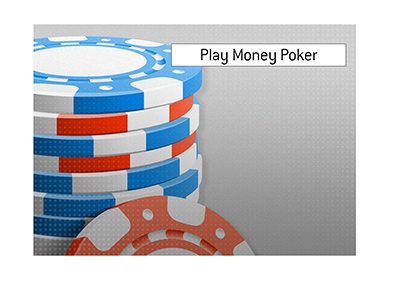 "Play money" is the opposite of "real money", which is when you are playing poker with real cash.
All poker sites will offer "play money" tables for newer players. At this play money tables, you are not playing with cash - instead, you are playing for fictional chips.
Some people take play money poker very seriously, as they are intent on learning the game before moving to playing for real money.
Keep in mind, however, that people's decisions will be much different if they have real money on the line. If people are playing for chips that are fake and infinitely replenished, they will often play with much more aggression and reckless abandon.
The play money tables, however, offer a great chance to learn the different aspects of poker, from table position to betting to hand strength.
--
Recent Articles That Include The Term
Play Money Poker
:
Daniel Negreanu Wins $50,000 in First Real Money Session on Twitch.tv
Back to the -
Poker Dictionary