Definition of Poker Bonus Codes
What are "poker bonus codes"? What is the definition of the term "poker bonus codes"?
What is the point of poker bonus codes? Why do sites ask you to enter a code when signing up?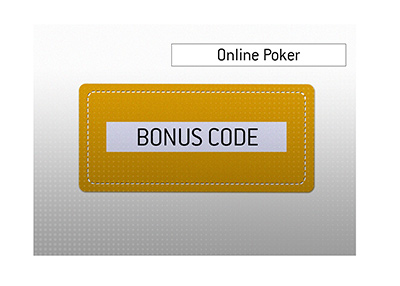 There are multiple reasons why a site could ask you to enter a bonus code when you are signing up:
1) They want to track where you came from (for instance, did a certain site refer you?)
2) There might be a special bonus offer that you are eligible for (for instance, maybe a poker training site has a special deal where you get a larger bonus than standard due to their relationship with the online poker room).
Sometimes, even after you have signed up, poker rooms will ask you to enter a bonus code. This is usually in regards to a reload bonus, where they are offering you the opportunity to earn a bonus if you agree to deposit more money to play on the site. This is usually reserved for people who have not been active on a site for a while.
-
If you don't enter a bonus code when signing up, you will almost certainly still qualify for the standard bonus deal.
As mentioned, there are some cases where companies will secure better bonus deals for their customers, which is why you should always "shop around" for the best deal before signing up, as you could end up qualifying for some extra bonus money.
--
Recent Articles That Include The Term
Poker Bonus Codes
:
None.
Back to the -
Poker Dictionary