Definition of Satellite
In competitive sporting, a satellite is a minor tournament that feeds into a larger event, a tour or a series.
In poker environments, satellites serve several different purposes, and a single satellite can serve several functions.
The most common usage of a satellite tournament is as a qualifier. If an event's popularity is larger than its capacity, qualification tournaments serve to reduce the entry pool until it is small enough for the main event to facilitate it.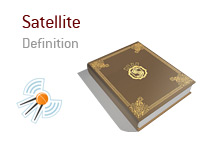 Poker events will also use satellite tournaments to break up the player pool by country or region. Sometimes the event does this for accessibility, and sometimes an event will do this in order to ensure certain representation.
Another common usage of satellite tournaments is as lower-cost alternatives. Many poker tournaments have high buy-ins. A player can buy in directly, or he can take a longer route by opting for the satellite with the lower buy-in.
With so many large poker events these days, satellite configurations have become complex.
Satellites often have multiple tiers, and there are both land-based and online-based satellite tournaments.
Some online satellites feed into land-based events. Many online satellites feed into larger online events. In fact, most online main events have a satellite structure in order to control volume and to provide accessibility via lower buy-ins.
--
Recent Articles That Include The Term
Satellite
:
GGMasters "Overlay Edition" Coming on March 20th
"The Venom" on ACR Returns in January With $10 Million Guarantee
Players Required To Be Fully Vaccinated To Participate in World Series of Poker Main Event
WSOP Online 2021 (International) Set To Run From August 1st to September 12th
What Will Happen With the World Series of Poker This Year?
Back to the -
Poker Dictionary