Patrik Antonius Poker Profile
Over the past five years, Patrik Antonius has managed to become one of the top 4-5 most recognizable and popular names in the poker world. Antonius is best-known as a feared cash game player, having done exceptionally well for himself in both "live" and online cash games.
Patrik Antonius was born on December 13th, 1980 in Helsinki, Finland.
Before deciding to become a professional poker player, Patrik Antonius spent time as both a tennis player (and tennis coach) and a professional model. Antonius was reportedly a very good tennis player that dreamed of turning pro, but a back injury would eventually derail those hopes. After tennis, Antonius turned to professional modelling, a profession that would provide him with enough money to start his poker bankroll.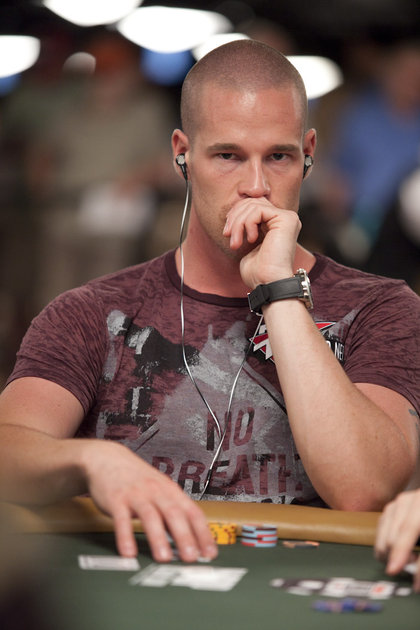 Patrik Antonius was introduced to the game of poker at the age of 11. A young Antonius clearly exhibited that he was a proficient player, as Marcel Luske decided to include him into the "Circle of Outlaws". Patrik's inclusion into the "Circle of Outlaws" reportedly put his game over the top, fast-tracking him to the top of the heap in the poker world.
The "Circle of Outlaws" was a group of young players that would share knowledge and cheer each other on in big tournaments. The idea was that each player would bring something unique to the group, which would end up benefitting the entire group as a whole. Marcel Luske would serve as the group's mentor, guiding and shaping each player's game. In addition to Patrik Antonius, the "Circle of Outlaws" also included Noah Boeken, Eric Mizrachi and Luca Pagano, to name a few.
Antonius slowly developed his game online, formulating an aggressive style that would soon leave the majority of the poker world cowering in fear. Antonius reportedly did very well in his early days online, building up a six figure bankroll that he would eventually use to buy his way into large buy-in "live" tournaments.
Patrik's big break came in 2005, when he managed to do very well in a number of high profile poker tournaments.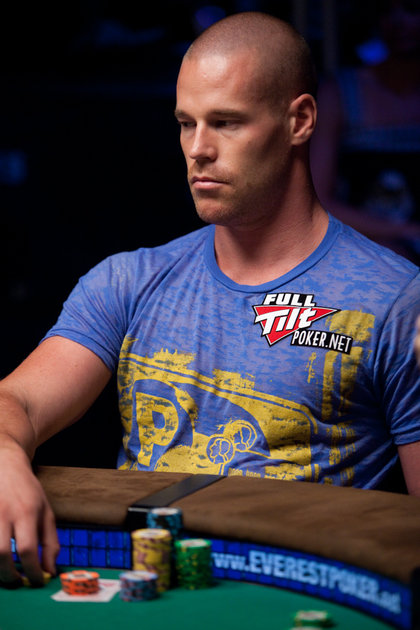 Antonius started off 2005 with a 12th place finish in the PCA (Pokerstars Caribbean Adventure) main event. This finish provided Patrik's bankroll with $34,600, but the year was just getting started for the Finnish-born player.
A few short months later, Antonius finished in 15th place at the Bay 101 Shooting Stars of Poker, taking home $40,000. Another strong finish, but Patrik's luck would continue to improve as the year progressed.
Patrik really went on a roll in the second half of 2005. He started things off with a victory in the Ladbrokes Scandinavian Poker Championship ($66,261), and followed this off with a 3rd place finish in the EPT Barcelona main event for $145,068.
2005 had already been a great year up to this point, but Antonius managed to post two of the largest cashes of his career in the last three months of 2005.
In October of 2005, Patrik Antonius managed to take down the EPT Baden Classic for $343,366.
Just two short months later, Antonius would be making another deep run, this time at the Five Diamond World Poker Classic in Las Vegas. Antonius would end up finishing in 2nd place in this tournament, taking home over $1 million ($1,046,970 to be exact) in the process.
Patrik's good looks, combined with his stellar results in 2005, meant one thing - a star was born.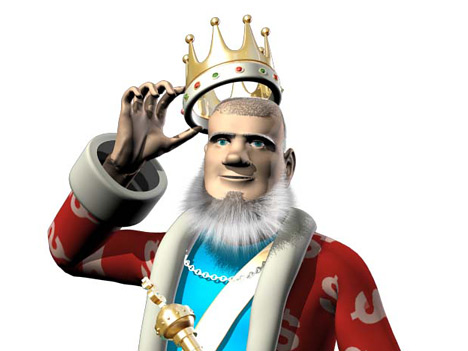 Most people would have hit the poker tour full-time at that point, looking to build on the momentum of a solid 2005. Patrik Antonius took a different route however, deciding that he now had the bankroll to compete in some of the largest cash games in the world.
Antonius soon found himself playing in some of the biggest online games. In addition, he also became a regular in the "Big Game" in Las Vegas, where he reportedly did very well for himself. Despite not being familiar with every game that was being played in the "Big Game", Patrik quickly picked up on the different games and eventually became proficient in a wide variety of poker variations. This fact was not lost on the other participants in the "Big Game", and they soon gave Patrik a tremendous amount of respect as a poker player. Some players saw so much potential in Antonius that they began to offer him advice (Jennifer Harman, for example), even though it was probably not in their best interests to do so.
Over the next couple of years, Antonius would split his time between the "Big Game" in Las Vegas, and any big game that was taking place online.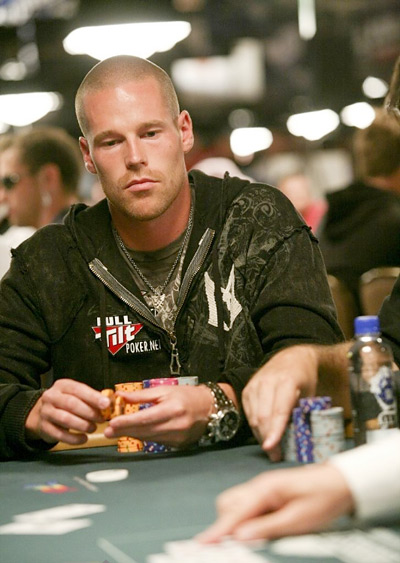 Patrik soon found himself a home on Full Tilt Poker, as this was where most of the big online games were taking place at the time (this is still the case today).
Antonius, using a variety of different aliases (including "crymeariver8", "luigi66369" and "FinddaGrind"), amassed millions of dollars in online profits before eventually inking a deal with Full Tilt Poker in 2008.
in June of 2008, Full Tilt Poker announced that they had inked a deal Antonius to a deal. Antonius would become a member of "Team Full Tilt", which presumably meant that he would become an equity holder in the company, in addition to receiving regular distribution payments. From that point on, Antonius would play under his own name, "Patrik Antonius", on Full Tilt Poker.
Antonius quickly dropped money on Full Tilt Poker following the signing of his deal, leading some to believe that he might end up being a victim of the "red pro" curse. Curse? From June 1/08 to August 30/10, Antonius made over $10 million in the cash games on Full Tilt Poker, making him the second most profitable player on the site during that time (behind Phil Ivey's $16.1 million in profits).
Antonius has had some memorable moments on the site over the past 2 years. His most memorable? Winning the largest pot in online poker history against the mysterious and infamous "Isildur1".
In the now-famous hand, Antonius and "Isildur1" pushed their stacks in the middle of the table after a flop of 5c-4s-2h. The two players turned over:
"Isildur1" - 9s-8h-7d-6d
Antonius - Ah-Kh-Ks-3s
Antonius had flopped the wheel, but "Isildur1" was left with many outs.
The board ran out 5h-9c, allowing Antonius to scoop the massive $1,356,947 pot with his wheel.
Antonius and Phil Ivey double-teamed "Isildur1" on that day, relieving him of much of his bankroll and ending his legendary rise on Full Tilt Poker.
--
Antonius prefers cash games over tournaments and is rarely seen on the live tournament circuit. Since his fantastic run in 2005, Patrik's best performances in "live" tournaments have been:
-9th, 50k HORSE @ 2006 WSOP, $205,920
-3rd, 10k PLO @ 2007 WSOP, $311,394
-7th, 10k PLO @ 2008 WSOP, $124,080
--
Patrik Antonius has $2,885,108 in total lifetime tournament cashes (as of 08/30/2010), with the majority of these winnings coming in 2005.
--
Antonius is married to Maya Geller-Antonius. Maya is occasionally seen on the tournament circuit as well. The two have a daughter together (Mila Antonius).
--
Patrik Antonius maintains a residence in Monte Carlo, and I believe that it is his official "home". Antonius and Geller-Antonius also have a home in Las Vegas, which is where they spend a good portion of their time every year.
--
Antonius reportedly backed both Michael "The Grinder" Mizrachi and his brother Robert in the $50k Poker Player's Championship at the 2010 World Series of Poker. "The Grinder" went on to win ($1,559,046), while brother Robert took home $341,429 with his fifth place finish. The biggest winner was reportedly Antonius, who received a healthy share of the profits.
There is also a strong chance that Antonius was backing "The Grinder" for the entirety of the 2010 WSOP, which means that he may be in line to cash in on Mizrachi's final table appearance in the main event.
--
Some of the more notable televised hands that have involved Patrik Antonius:
Robl and Antonius Run it Four Times
Farha vs Antonius on High Stakes Poker
--
Patrik, like many other professional poker players, enjoys betting on sports. In addition, Patrik is known to make big wagers on the outcomes of his golf matches.
Photos: GreasieWheels
Recent Poker King Articles That Mention
Patrik Antonius:
Phil Hellmuth Now Set To Face "Mystery Challenger" on High Stakes Duel III
High Stakes Poker Season 9 Returns on February 21st
Phil Ivey Wins $25k WPT Heads Up Championship
Phil Ivey vs Patrik Antonius For The $25,000 WPT Heads Up Title
Phil Ivey, Patrik Antonius Make Final Eight of $25k WPT Heads Up Championship