PokerstarsWynn.com To Be Launched if Online Poker Legislation is Passed in the United States
Published on March 24th, 2011 11:43 pm EST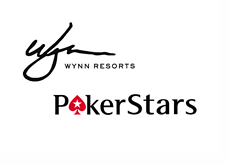 According to the Wall Street Journal (link below), Pokerstars and Wynn Resorts Ltd. have formed a "strategic relationship".
The relationship between Pokerstars and Wynn will see them jointly lobby for online poker legislation in the United States. If such legislation were to be signed into law, then the two companies would team up to launch PokerStarsWynn.com. How PokerStarsWynn.com would be set up and operated would be determined by the language in any online poker legislation. Based on what I've read so far, PokerStarsWynn.com would just be available to players from the US if online poker legislation is signed into law.
Steve Wynn, who has previously spoken out against Internet gaming regulation in the US, had this to say:
"After much study, we are convinced that the lack of regulation of internet gaming within the U.S. must change. We must recognize that this activity is occurring and that law enforcement does not have the tools to stop it."
Mark Scheinberg of Pokerstars had this to say about the alliance between his company and Wynn Resorts Ltd:
"PokerStars has been endorsing the adoption of the same approach in the United States for years, with this alliance representing a critical step in that direction. We are excited about the opportunities that partnering with Wynn, a pioneering leader and innovator in gaming, will present for PokerStars in the United States."
--
This is certainly an interesting development, especially considering the fact that Pokerstars is currently a "rogue" operator that is still open to US residents.
With Senator Kyl recently announcing his intentions to retire and a number of major B&M casino operators switching their stances, the prospects for online poker legislation in the United States have never looked better.
Source: WSJ.com -
Wynn Forms Strategic Ties with a Major Poker Website
--
Filed Under:
Online Poker Rooms