The Cereus Network in Peril as Traffic Plunges
Published on May 4th, 2011 12:57 am EST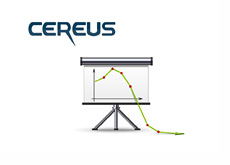 According to Pokerscout.com, the Cereus Network has lost an incredible 76% of their traffic since "Black Friday".
The three networks/sites that were negatively impacted by "Black Friday" (Pokerstars, Full Tilt Poker and the Cereus Network) have all taken their lumps, but the Cereus poker network has been particularly hard hit.
According to Pokerscout, Pokerstars has lost 26% of their traffic since "Black Friday", while Full Tilt Poker has lost 38%. Both networks have seen their traffic more or less stabilize over the past week or so.
The Cereus Network, on the other hand, has lost an astounding 76% of their traffic since "Black Friday". Pokerscout notes that the Cereus Network has now become a "minor player in online poker", as they are now in 26th place in the tracking site's online poker network rankings.
--
A number of years ago, Ultimatebet and Absolute Poker (the two sites that make up the Cereus network) were both rocked by "superuser" scandals.
Many people thought that UB and AP would fold after the "superuser" scandals came to light, but they both remained in operation. UB and AP had both suffered a massive blow to their reputations, but both sites managed to remain afloat.
Ultimatebet would eventually rebrand itself as "UB.com" in an attempt to help shed its tainted image. In addition, the site severed ties with Ultimatebet's most recognizable sponsored pros, Phil Hellmuth and Annie Duke, and inked players such as Prahlad Friedman and Eric Baldwin to deals.
After surviving two "superuser" scandals, it appeared as though the Cereus Network had stabilized and cemented itself as one of the top ten poker networks in the world.
That was, of course, until "Black Friday" took place.
After "Black Friday" happened, Full Tilt Poker and Pokerstars immediately agreed to a deal with the US government that would see the two sites regain use of their domains, provided that they agreed not to allow their US customers to play for real money. In addition, the US government and the two sites agreed that US players should have their balances returned as soon as possible.
The Cereus Network has still not entered into a similar deal, despite the fact that the government has stated that a deal is available.
Pokerstars started paying back their US customers last week. While Full Tilt Poker has not yet started paying out balances to their US players, people are still relatively optimistic that Full Tilt will eventually make good.
There is no such optimism with the Cereus Network. Even non-US players are being subjected to ridiculous withdrawal restrictions and delays, which is obviously a very bad sign. In addition, there are a number of rumors swirling tonight regarding the Cereus network, including
this
and
this
.
--
I suspect that the next week or so will be packed full of Cereus news. Can the company survive? Will players (US players and non-US players) get their money back?
Source:
PokerScout.com
--
Filed Under:
Online Poker Rooms
|
UIGEA