Joe Sebok, Prahlad Friedman Out at UB
Published on May 9th, 2011 3:46 pm EST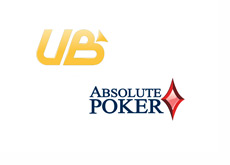 Blanca Games announced earlier today that they were cutting ties with their US-based sponsored pros.
All of the 11 players listed below have now had their sponsorship deals terminated:
Joe Sebok
Prahlad Friedman
Eric Baldwin
Maria Ho
Brandon Cantu
Tiffany Michelle
Scott Ian
"Hollywood" Dave Stann
Adam Levy
Bryan Devonshire
Trishelle Cannatella
All 11 players received notification earlier today that their deals had been declared "invalid".
Here is what some of them had to say about it on Twitter:
Bryan Devonshire - "UB released me today, has promised return of funds. Go fuck yourself DOJ. We beg for tax and regulation and you claim we're criminal. FFFUU."
Adam Levy - "I'm a free agent suckahhhs! Wombat Poker where ya at????"
--
Not a surprise given the events of the past few weeks..
Edit: Joe Sebok has posted a statement
here
.
--
Filed Under:
Online Poker Rooms