Accused Cheater in the Spotlight at WPT Championship
Published on May 15th, 2011 5:52 pm EST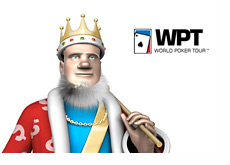 Ali Tekintamgac has been the talk of the WPT Championship today.
Ali Tekintamgac was the player who was famously disqualified from the Partouche Poker Tour after it was alleged that he had been using fake journalists and cameramen to feed him information about his opponents' holdings.
Tournament officials at the Partouche Poker Tour reviewed tape of the event and eventually decided to remove Tekintamgac from the event just prior to the final table getting underway.
Well, Tekintamgac is participating in this year's WPT Championship (he automatically qualified after taking down the 2010 WPT Spanish Championship), and the accused cheater is causing quite a stir. Let's look at some of the reactions from Twitter:
From
Daniel Negreanu
:
"Ali Tekimtamgac who was caught cheating in Partouche is in #WPTChamp I called him out, and floor told ME I can't do that! When will we learn"
From Jess Welman:
"@scott_seiver just warned the entire table that a cheater is seated w/ them referring to Ali Tekintamgac. Bit awkward @ the tbl now..."
Ali apparently didn't like this too much. From Daniel Negreanu:
"The cheater just threatened Scott Siever the floor was alerted and won't do anything about it. Physical threat, he should call the cops."
and then:
"I'm going to talk to the people at the WSOP in the hopes that we can ensure that this cheater is not welcome at the WSOP."
Negreanu also snapped a picture of Ali and posted this:
"This is a picture of the cheater. Its mind boggling that HE is being protected. Makes no sense."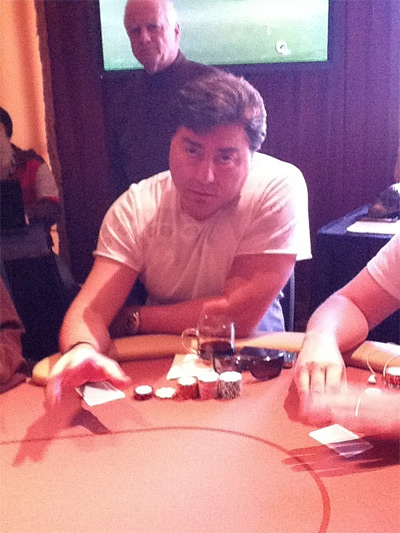 Tekintamgac currently has a stack of roughly 156k, which is roughly 45k more than average.
The longer Tekintamgac sticks around in this tournament, the more interesting things are going to get.
--
Filed Under:
Other Poker News