Tony G Continues to Speak Out About Full Tilt Poker
Published on May 18th, 2011 12:12 am EST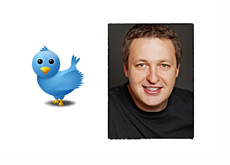 Tony G - one day he seems very confident that Full Tilt Poker is close to releasing good news regarding payouts to US players, and the next day he seems downright depressed about the situation.
Some people feel as though Tony shouldn't be saying anything regarding the Full Tilt Poker situation until he has actual news to share, while others are thankful that he is saying anything at all.
A few days ago, Tony G seemed to have flipped back to being pessimistic about FTP being able to pay back US players when he posted this on his Twitter account:
"This FTP situation is just insane now, I have no words for the latest update from Team FTP."
He then followed this up with an angry rant on 2+2,
which you can read here
.
Earlier tonight, Tony had some interesting things to say on his Twitter account:
"I have information that leads me to believe that the FTP, and TEAM FTP are working harder than ever to ensure all players get paid."
"Although I'd like to elaborate, I just can't at this time, as it may slow down, or delay things even further."
"I would like to ask everyone to give FTP 2 weeks of grace to sort out the situation. Any more talk or pressure will not help anymore."
and
"I understand the FTP teams personal assets are on the line and they will liquidate own assets to pay the players out."
--
Interesting comments, though I don't think that people will be too fond of the "give FTP 2 weeks of grace" part..
Source:
Tony G's Twitter Account
--
Filed Under:
Online Poker Rooms