Bradley Franzen Pleads Guilty
Published on May 26th, 2011 5:51 pm EST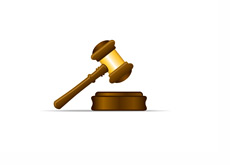 Earlier this week Bradley Franzen, who was one of the 11 people to be named in the "Black Friday" indictments, appeared in a Manhattan courtroom and pled guilty to a number of different charges.
According to Preet Bharara, United States Attorney for the Southern District of New York, Franzen pled guilty to bank fraud, money laundering and "illegal gambling offenses".
Sentencing for Franzen has not yet been scheduled.
--
According to a Department of Justice press release that was circulated on May 23rd, 2011, Franzen "worked with payment processors in Nevada to arrange for a processing channel through which payments collected from U.S. residents on behalf of the Poker Companies would be disguised as payments to a fictitious business called 'Green2YourGreen'."
Green2YourGreen was apparently used to process approximately $15.2 million in payments.
The most interesting part of the press release was found in the next paragraph:
"According to his plea allocution and the Superseding Information, Franzen admitted that in early 2011 he had been asked to help Full Tilt Poker deal with a $60 million shortfall created by the company's inability to find a payment processor to process transactions involving U.S. player accounts. The company was facing the shortfall because it continued to credit funds to player accounts despite being unable to actually debit (or "pull") funds from customers."
There have been widespread reports of US players having funds credited to their Full Tilt Poker accounts without the money actually having been debited from their bank accounts, but I don't think that anybody imagined that Full Tilt Poker was dealing with a shortfall of as big as $60 million.
If Franzen's story is true (and it seems likely), then Full Tilt Poker is likely still trying to figure out which deposits actually went through and which ones didn't (and then adjust account balances accordingly I would assume). This is on top of crediting all of the US accounts that made unsuccessful withdrawal attempts in the days surrounding "Black Friday".
When will all of this get straightened out? Will it get straightened out?
HT: Pokercurious.com -
Full Tilt Poker: The $60 Million Cost of Business
Source: Justice.gov -
DOJ Press Release re: Bradley Franzen
(*.pdf)
--
Filed Under:
Online Poker Rooms
|
UIGEA
|
Poker Legal Issues