Published on April 21st, 2007 10:17 pm EST
If you follow the world of online poker fairly closely, you probably read this article and said "Wait, Actionjeff hasn't won the Sunday Millions on Pokerstars!" In actuality, he "sort of" won the Sunday Millions, and his "win" forced Pokerstars to change their Terms and Conditions. Let's explain.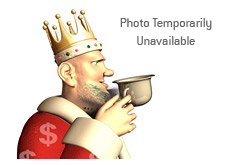 The day was December 31st, 2006. Pokerstars was hosting their Sunday Millions tournament, with a buy-in of $1000. 1083 people signed up for the event, meaning that there would be a first prize of over $230k.
The tournament had been going on for hours, and was now down to 32 people. A player who goes by the name of "dim--tix" was one of those players. He had the 6th largest stack at the time.
Around this time, Jeff "Actionjeff" Garza gets an instant message asking if he would want to buy "dim--tix"'s seat in the Sunday Millions. After a bit of haggling, Jeff agrees to buy the seat for $28,000. Meaning that he would need to finish 7th in order to breakeven, and all prize winnings would go to him. The transaction is completed, and Jeff Garza takes over the account.
There are a few important things to note here. First, Actionjeff did not multi-account this tournament; he didn't play under the "Actionjeff" alias in this tournament. Second, at the time, there was nothing in Poker Stars's terms and conditions that forbade this practice.
Jeff "Actionjeff" Garza proceeds to take down the tournament under the "dim--tix" moniker. There was no chop involved, so Garza cleared $200k in the transaction, and transferred the money to his "Actionjeff" account shortly thereafter. I have heard that Actionjeff split his action with an un-named person; if this is true, then he still cleared $100k for a few hours of playing.
About a month later, Lee Jones emailed Garza, stating that Pokerstars had changed their Terms and Conditions specifically because of this transaction, and that the practice wouldn't be allowed again in the future.
Apparently this took place much more than previously thought, and it makes you wonder about which "no-name" aliases on Pokerstars or other sites that won big tournaments were actually closed out by well-known online pros?
--
Filed Under:
Online Poker Rooms
|
Miscellaneous King Articles