Full Tilt Poker Rumor Mill Heating Up in Recent Days
Published on June 27th, 2011 2:25 am EST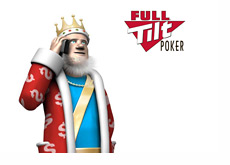 I'm not a big fan of writing sensationalistic headlines, but it certainly seems as though there is something big brewing at Full Tilt Poker. After weeks of silence from the company and barely any Full Tilt Poker related news, there has been a burst of chatter over the past few days that would lead me to believe that a big piece of news might be coming shortly. Where there's smoke, there's usually fire.
A few days ago, Subject: Poker reported that they had heard from "numerous reliable sources inside of Full Tilt Poker" that Phil Ivey had recently made a trip to Ireland to visit the Pocket Kings headquarters (Pocket Kings is one of the companies that is involved in the Full Tilt Poker operation - they handle marketing and customer service, amongst other things). Considering that Phil Ivey recently sued Full Tilt Poker, this was certainly an interesting development.
Subject: Poker stated that their sources
had indicated that Ivey had been in "good spirits" - was he going to bury the hatchet with Full Tilt Poker? Was this a sign that better days were ahead for the company? What was going on?
Earlier tonight,
Subject: Poker released another very intriguing story
in which their sources indicated that Jack Binion is currently in "advanced talks" with Full Tilt Poker about "potentially investing in the poker site". Binion, according to the Subject: Poker report, was also in Ireland this past week, and is reportedly interested in purchasing "a significant stake in the poker site". From the report - "our sources say that Mr. Ivey appears to have been placated by the potential deal. Sources think that the parties are close to reaching a deal".
According to Wicked Chops Poker
, it appears as though Ivey approached Binion about investing in Full Tilt Poker, and that Binion's first attempt at investing in the company was rebuffed by Full Tilt Poker's bigwigs:
"According to our sources, Ivey, however, found the White Knight the company was supposedly looking for–an investor willing to put in the required money to pay back U.S. players (which is a very big deal to the DoJ, according to our sources), fund operations so Tilt could remain competitive, and excuse Ivey's debt  (a figure in the multi-millions). The White Knight wanted majority control of the company, a reasonable request in our opinion. When the Bitar-Lederer tandem turned it down (the amount of majority control being the primary issue), Ivey "flipped out," sued, and the rest is history."
Another interesting tidbit - Adam Small
posted a message
on Pocketfives.com titled "Rumor: Full Tilt close to paying US players". Here are a few interesting lines from his post:
"I can't verify this from anyone directly at Full Tilt, but I heard from a trusted industry source that this will be announced this week or very shortly after."
"..They wanted to clarify that Full Tilt isn't ready to announce this and doesn't have a set time/date to do it. According to my new source, they have not entirely finalized their deal with the US DOJ"
Adam Small is the CEO of Protos Marketing, which is one of the
largest online poker affiliates
in the world.
--
Fingers crossed that there is, in fact, some good news coming from Full Tilt soon..
--
Filed Under:
Online Poker Rooms
|
Poker Legal Issues