Full Tilt Poker Remains Closed As They Try to Work Out a Deal
Published on July 4th, 2011 2:59 pm EST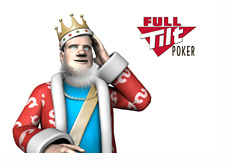 It's been almost a week since the AGCC (Alderney Gambling Control Commission) suspended Full Tilt Poker's licenses. Full Tilt was shut down almost immediately after the AGCC made their ruling, and they have been closed ever since.
A few days ago, the Los Angeles Times published a story in which they claimed that a group of European investors would be purchasing a majority stake in Full Tilt Poker. While it has been confirmed that an unnamed European investor is in talks with the company, the deal is apparently still in the works. The European investor reportedly wants assurances that a settlement can be negotiated with the DoJ and that Full Tilt's licenses can be reinstated by the AGCC.
Anyways, it was a pretty quiet weekend on the Full Tilt Poker front, but today we received a couple of pieces of news:
1. AGCC Update.
The AGCC issued a statement earlier today. They said:
"Alderney Gambling Control Commission (AGCC) is in discussions, all be at an early stage, with its licensees trading as Full Tilt Poker and a third party concerning the prospective refinancing of Full Tilt Poker.
The objective of these discussions is to enable the site to re-open to its current and prospective players.
Contrary to current reports circulating in the media, AGCC has not authorised any statement by legal counsel in this regard and has no knowledge of the comments attributed by the editor of Gambling City.net to a Mr. Werner Bers, of whom we are otherwise unaware, and disputes the correctness of his statement."
The rest of the statement can be found here (*.pdf)
2. Arjel.fr Suspends Full Tilt Poker License.
Earlier today,
Arjel.fr
announced that they would be suspending Full Tilt Poker's license to operate in France. Here is the translated statement:
"Paris, July 4, 2011
Suspension of registration of the company Rekop Limited (fulltiltpoker.fr)
The panel of the Regulatory Authority of online gaming has decided to suspend, as a precaution, the approval of the operator of online poker.
After this period of suspension, justified by the interruption technique to access the site. Fr and the need for new economic and financial guarantees from the operator, who was given notice on 16 May file a request for confirmation of approval, the college will decide the continuation or revocation of this approval.
The ARJEL is in contact with the operator of any conditions to ensure a satisfactory refinancing of the latter, a necessary condition for confirmation of the approval and protection of the interests of players."
--
Everything still hinges on Full Tilt's ability to find an investor and refinance the company. If they can accomplish this, then the issues with the AGCC and ARJEL should disappear pretty quickly.
That's a big "if" though..
--
Filed Under:
Online Poker Rooms
|
Poker Legal Issues