Full Tilt Poker Rumors Continue to Swirl
Published on July 23rd, 2011 2:04 am EST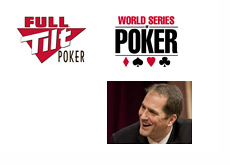 1. Full Tilt Poker.
Earlier today, EGR Magazine released an article titled "FTP Bidder looks to buy UK and Irish assets only."
According to an unnamed source cited in the article, "exclusive" negotiations between Full Tilt Poker and the mysterious European investors are still ongoing.
In addition, the article also claims that the purchase, if completed, would "include the family of companies in the UK and Ireland as well as the Alderney licenses." The source also claimed that the transaction had "nothing to do with stateside activities."
There are all sorts of crazy rumors flying around right now. A number of different sites have taken the "news" from today and formed their own conclusions.
My advice? Tune out the chatter until a story is confirmed by multiple reputable sources (ESPN, WSJ, etc.) Hopefully we'll hear something concrete next week, as the AGCC hearing is set to take place on Tuesday morning.
Source: EGR Magazine -
FTP bidder looks to buy UK and Irish assets only
2. WSOP Sponsorship Dollars Take a Hit.
According to Brian Balsbaugh, founder of Poker Royalty (which is a poker agency that reps players such as Daniel Negreanu, Doyle Brunson and Tom Dwan), total WSOP player sponsorship dollars dropped 90% from last year.
From
Brian's Twitter feed
:
"Total @WSOP player sponsorship dollars dropped 90% this year due to #BlackFriday & Caesars Interactive's new "no hat logo" rule"
Times have changed..
3. Phil Gordon Dismissed From Lawsuit.
Team Full Tilt member Phil Gordon has reportedly received a voluntary dismissal from a class action lawsuit that was filed by Steve Segal, Nick Hammer, Robin Hougdahl and Todd Terry. The suit was filed against numerous members of Team Full Tilt, Ray Bitar and other assorted companies and individuals associated with Full Tilt Poker.
A statement issued by Gordon's legal representatives said that Gordon "never participated in any management decisions or operation roles at Full Tilt."
Photo: GreasieWheels.com
--
Filed Under:
Online Poker Rooms
|
The World Series of Poker
|
Poker Legal Issues