Full Tilt Poker in the Spotlight on Tuesday at AGCC Hearing
Published on July 25th, 2011 2:59 pm EST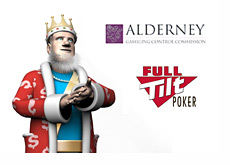 Full Tilt Poker's operations came to a crashing halt on June 29th after the AGCC (Alderney Gambling Control Commission) chose to suspend the online poker site's various licenses.
No games. No withdrawals. No signups. Since June 29th, Full Tilt Poker has gone completely dark.
On Tuesday, the online poker community will likely get a better idea as to whether or not the lights at Full Tilt Poker will eventually come back on.
The AGCC is set to host a hearing in London on Tuesday. At the hearing, the AGCC will be making their case as to why they chose to suspend Full Tilt Poker's licenses.
Full Tilt Poker, according to various sources, will be represented at the hearing by London law firm Jeffrey Green Russell.
--
Full Tilt Poker's operation has been shrouded in secrecy since its inception in 2004, so this hearing should provide an interesting glimpse into some of the inner workings of the company.
There are also many, many questions that the online poker community will hope to have answered as a result of this hearing. Will a deal be announced before or during the hearing? If not, what is the status of the negotiations with the European investors? Will Full Tilt Poker offer any kind of plan going forward as to how they plan on reopening and paying back all of their players? Will any of the names that are associated with Full Tilt Poker (Howard Lederer, Phil Ivey, etc) be in attendance at the hearing?
Let's hope that some of these questions are answered on Tuesday. In an ideal world. a deal would be announced prior to the hearing that would see all of Full Tilt Poker's players being paid back their balances in full.
However, this is Full Tilt Poker that we are talking about here, so things surely won't be that easy.
The hearing, which may stretch into Wednesday, is open to the public. A number of organizations, including EGR Magazine (@egamingreview on Twitter) and The Poker Farm (@thepokerfarm) plan on releasing updates on the hearing throughout the day.
The hearing is set to begin at 10 am local time on Tuesday morning.
--
Filed Under:
Online Poker Rooms