FTP Squares Up With the AGCC
Published on August 5th, 2011 3:47 pm EST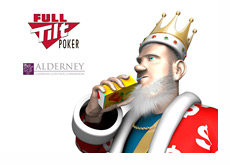 At the Full Tilt Poker hearing that was held by the AGCC (Alderney Gambling Control Commission) last week in London, it was revealed that FTP owed the AGCC around 250k pounds (which is around $410,000) in outstanding licensing fees.
One of Full Tilt Poker's lawyers, Martin Heslop, said that the reason why the money hadn't been paid was because Full Tilt expected that the license would no long exist after having been suspended. Why pay for something that no longer existed?
Heslop said that Full Tilt Poker would pay the outstanding fees within 7 days, provided that there was a chance that they could remain licensed by the AGCC, and provided that they could privately appeal to the AGCC to adjourn the meeting until a later date.
The AGCC relented and agreed to listen to a private appeal from Full Tilt's lawyers to adjourn the meeting until a later date. Later in the day, the AGCC revealed that the hearing would be adjourned until no later than September 15th, 2011, in order to allow Full Tilt Poker to try and close a deal with an investor.
--
According to the AGCC, Full Tilt Poker has paid up.
From the most recent edition of their "Full Tilt Poker Update" (which can be found on www.gamblingcontrol.org):
"The recent payment of overdue license fees by FTP is also in players' best interests since it allows commercial negotiations to take place that might result in a successful refinancing deal."
--
So, in the last few days, Full Tilt Poker has paid off their outstanding AGCC license fees and renewed their KGC secondary license.
All that is left now are the pesky little matters of raising enough money to pay players back, settling with the Department of Justice, getting their AGCC license unsuspended and rebuilding their shattered brand.
Source: Gamblingcontrol.org -
FTP Statement (*.pdf)
--
Filed Under:
Online Poker Rooms