Race To Find Investor Continues
Published on August 23rd, 2011 4:52 pm EST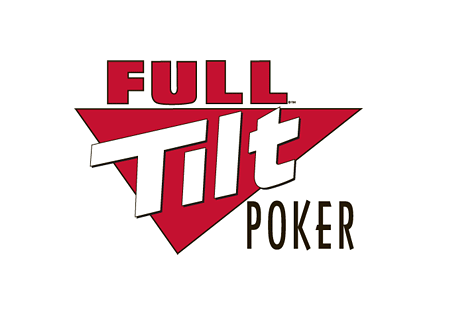 It's looking pretty grim for Full Tilt Poker.
Late last night, Pocket Kings Ltd. circulated a press release in which they revealed that their search for an investor continues.
According to the press release, the exclusive window of negotiations with the unnamed European investor has expired with no deal.
If the two sides were close to a deal, then the window would have been extended yet again. Instead, Pocket Kings Ltd. claims that they have "now begun negotiations with additional potential investors" in the hopes of selling Full Tilt Poker. In addition, the company also said that it plans to continue discussions with "its current investor".
According to Wicked Chops Poker
, the biggest stumbling block is likely the DoJ. From their article "Will Full Tilt Poker Ultimately Be Done In by Dikshit's Deal?":
"Sources have told us that negotiations between Ivey's White Knight and the DoJ is currently the biggest hold-up. What Full Tilt/Ivey's White Knight is offering isn't cutting it for the DoJ. They want more. And they have reasons to expect more."
Anurag Dikshit, one of PartyGaming's original founders, voluntarily paid the US government hundreds of millions of dollars to settle a few years ago. On top of the $300 million that Dikshit paid, Party Poker also coughed up $105 million to settle with the US government. It stands to reason, given the fact that Full Tilt Poker continued to operate in the United States after the UIGEA was signed into law, that the DoJ would want a much bigger pile of money from Full Tilt Poker.
According to this article
, the "current investor" is the only potential investor who has entered into discussions with the DoJ. If this investor wasn't able to come to terms with the DoJ, then what are the odds that somebody else will be able to?
--
The notoriously tightlipped Full Tilt Poker suddenly busted out a press release yesterday in which they said that they were still negotiating with investors. They also threw in an apology for remaining silent for so long.
In reality, the press release was very likely a last ditch attempt to let potential investors know that the company is still for sale.
The thing is, it's not like Full Tilt Poker can cut their asking price or something in order to help facilitate a sale. The owners are willing to give the company away for nothing if the investor agrees to: recapitalize the company and pay out all of the players, negotiate and settle with the Department of Justice, negotiate with the AGCC to get Full Tilt's license reinstated, tie up all of the legal loose ends, etc.
A potential investor would need to conduct a tremendous amount of due diligence prior to closing - how much time does Full Tilt Poker really have at this point? They literally have zero money rolling in.
Let's not forget that Full Tilt Poker is a tremendously damaged brand as well - it's coming up on two months since they dealt their last hand.
It sure seems like an awful lot is being asked of a potential investor..
Maybe a miracle deal will be reached that will save the company (and player balances), but it sure seems unlikely at this point..
--
Filed Under:
Online Poker Rooms