Resumption of Full Tilt Poker Meeting Set For September 19th
Published on September 5th, 2011 1:08 pm EST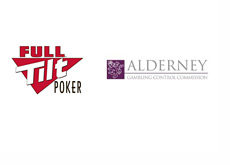 According to the AGCC (Alderney Gambling Control Commission), the Full Tilt Poker hearing is set to resume on Monday, September 19th.
The hearing will take place at the Riverbank Park Plaza Hotel in London, England, and will resume at 9 am local time on the 19th.
The Full Tilt Poker hearing originally got underway on July 26th. Approximately 150 people attended the hearing, with nearly a third of that total being members of the media. Unfortunately for those in attendance, Full Tilt's lawyers quickly asked for the meeting to be held in private in order to protect "sensitive commercial information" that was going to be shared. The company also asked for a continuance, which was eventually granted.
At the time, lead AGCC commissioner Isabel Picornel informed those in attendance that the adjournment was in the "best interest of the customers of Full Tilt." The adjournment was granted so that Full Tilt Poker could (hopefully) close on a deal that would allow the company to be recapitalized.
The AGCC informed the poker community at the time that the meeting would adjourn until "no later than September 15th".
--
We are just two weeks out from the resumption of the Full Tilt Poker meeting.
What do we know?
We know that Full Tilt Poker and the unnamed European investor have not come to a deal, despite the fact that the European investor was granted an exclusive negotiating window.
We know that Full Tilt Poker, according to the company themselves, is now reportedly talking to several other parties.
We know that Full Tilt Poker paid the AGCC over 250k pounds in outstanding licensing fees.
We know that six different groups have visited Full Tilt Poker's headquarters to investigate the possibility of investing in the company.
We know that Full Tilt Poker has "recently engaged an additional financial advisor through an investment banking group" to assist in the search for an investor.
We know that a deal has not been reached as of yet.
We know that Full Tilt Poker has been closed to the public since the end of June.
Barring some unforeseen event taking place, don't be surprised at all if Full Tilt Poker asks for another extension/adjournment.
Source:
AGCC
--
Filed Under:
Online Poker Rooms
|
UIGEA
|
Poker Legal Issues