New Statement Released by Full Tilt Poker
Published on September 14th, 2011 11:25 am EST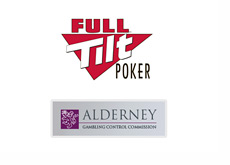 Earlier this morning, new statements were released by both Full Tilt Poker and the AGCC (Alderney Gambling Control Commission). Here they are:
First, the Full Tilt Poker statement, which was released to Pokerstrategy.com (link below):
"On April 15th 2011 the United States Department of Justice unsealed a federal indictment against a number of individuals employed by major online poker operators. After the issuance of that indictment and a related civil case brought by the United States government, Full Tilt Poker withdrew from the US market. Then in a related action, on June 29th, 2011, Full Tilt Poker had its operating licenses suspended by the Alderney Gambling Control Commission.
As a result, Pocket Kings Ltd. (provider of marketing and technology services to Full Tilt Poker) has adopted a cost optimization program and estimates that they need to reduce their costs by approximately €12m. This program is intended to streamline the company's operations in order to better position itself for future growth and profitability in Full Tilt Poker's markets outside of the U.S. 
If all of the required cost savings were to be achieved through redundancies, approximately 250 positions could be affected; however the exact number cannot be confirmed until the conclusion of a consultation process with its workforce.
Notwithstanding the foregoing, Pocket Kings firmly believes it has a very strong future in Full TiltPoker's Non-US Markets, and is fully committed to ensuring Full Tilt Poker restores the site and repay players in full. To this end, Full Tilt Poker has retained Sea Port Group Securities, LLC as its financial advisor with regard to raising capital and/or assisting in securing a strategic partner in order to fund continued operations of Full Tilt Poker's non-U.S. business. The Company is in active discussions with several parties and will provide a further statement in due course."
--
Note: Here is a write-up of Sea Port Group Securities, LLC, courtesy of their web site:
"Founded in 2001, Seaport is a credit focused Investment Bank with a connected approach to the credit markets that helps clients better manage risk and achieve their business objectives. Seaport brings together some of the industry's most experienced and innovative experts from across the credit spectrum. In doing so, we have eliminated the barriers that often separate credit asset classes. We work as an integrated team, freely sharing insights and capabilities.
Guided by founders and distressed-debt experts Michael Meagher and Stephen Smith, we bring the highest level of integrity, focus and transparency to our work. The result is a firm unique in its ability to connect clients with diverse credit opportunities and create value. Our team of more than 100 professionals serves clients from offices in New York, London, Chicago, Los Angeles, San Francisco, Miami, and West Palm Beach."
--
AGCC Statement.
Here is the newest statement from the AGCC, ahead of the resumption of Full Tilt Poker's hearing on September 19th:
"The Commissioners of AGCC forming the tribunal dealing with the regulatory hearing into the affairs of FTP have decided that the hearing will continue on Monday 19th September 2011 but that it be held 'in camera'. This determination was reached following a pre-hearing application by FTP to further adjourn the hearing.
André Wilsenach, Executive Director, stated:
"I am pleased that the FTP hearing will continue as scheduled, as was argued on my behalf. However, I am disappointed with the tribunal's decision that, notwithstanding my arguments to the contrary, the hearing will be held in private. I believe the public has a right to know the reasoning behind the decisions to suspend FTP's licences and call a hearing, and to hear the evidence that will be put forward on my behalf. It is my understanding that the tribunal conducted a difficult balancing exercise of the interests of the various parties, taking into account the legal arguments for and against further postponing the hearing, and for and against allowing the public to attend the proceedings."
As a consequence of the tribunal's decision members of the public will not be able to attend the hearing. A further statement will be made at the earliest possible opportunity.
Issued by: Andre Wilsenach (Executive Director, AGCC)"
--
If you were planning on trying to attend the meeting, don't bother - the hearing will be held in private.
--
Sources: PokerStrategy.com -
Pokerstrategy.com Receives New Full Tilt Poker Statement
GamblingControl.org -
Full Tilt Poker hearing on 19th September 2011 (*.pdf)
--
Filed Under:
Online Poker Rooms
|
UIGEA