Pokerstars Continues To Make Changes to Their Stable of Sponsored Players
Published on September 16th, 2011 7:08 pm EST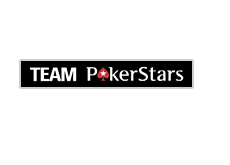 After "Black Friday" took place, the demand for sponsorship deals for US-based players fell through the floor. People rightly figured that sites such as Pokerstars and Full Tilt Poker would be making dramatic adjustments to their stables of sponsored players due to the fact that Americans were now locked out of the two sites.
Pokerstars has made a number of changes to their stable of sponsored pros over the past couple of months, and you can expect more changes in the future.
Earlier this month, Dennis Phillips, Tom McEvoy and Bill Chen were all released from Team Pokerstars Pro. All three players had a very limited international appeal, and all three players were given the axe.
In an effort to penetrate new markets, Pokerstars has been careful to mainly ink players to sponsorship deals that have ties to countries that the site is looking to gain traction in.
After "Black Friday", you can safely assume that Pokerstars will ramp this strategy up even more.
Earlier today, Pokerstars named Vivian Im as the newest member of "Team Pokerstars Pro".
Im, who is from South Korea, first caught the attention of Pokerstars after she won the APPT Cebu main event in November of 2010 for $134,142. She followed this up with a second place finish the Macau Poker Cup - Red Dragon Event in February of 2011 for $97,629, and found herself as a full-fledged member of "Team Pokerstars Pro" just a few months later.
--
If Full Tilt Poker ends up going under, Pokerstars will very likely take a run at trying to get names such as Patrik Antonius and Tom "durrrr" Dwan under contract. Both players have large fan bases, and both players appeal to players from many different markets. In addition, both Antonius and Dwan signed contracts with Full Tilt Poker well after the company was launched, so they have been able to keep their reputations mainly intact - nobody really blames Dwan or Antonius for what has transpired at Full Tilt.
Pokerstars is going to have a stacked stable of sponsored pros, especially if online poker legislation isn't passed in the United States over the next year or two.
--
Filed Under:
Online Poker Rooms